Mental Health Counselor License Requirements in Virginia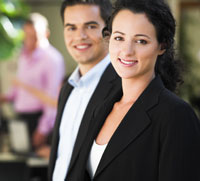 Virginia mental health counselors are licensed as Licensed Professional Counselors, or LPCs. In Virginia, the LPC is a mental health/ psychotherapy license. Virginia LPCs develop therapy and diagnosis skills through education and supervised experience; they also pass a national examination designed specifically for mental health counselors.
<!- mfunc feat_school ->
Sponsored School(s)
Featured Programs:
Pepperdine University Graduate School of Education and Psychology's Master of Arts in Clinical Psychology Licensed Professional Counselor track prepares a student to become a licensed professional counselor (LPC) in various states. Graduates will first pursue licensure as an associate professional clinical counselors (APCC). Click here to learn more about the Master of Arts in Clinical Psychology program at Pepperdine University.

---

Grand Canyon University

offers an M.S. in Clinical Mental Health Counseling with an Emphasis in Childhood and Adolescence Disorders; Christian Counseling; Marriage & Family Therapy and Trauma.

---

Arcadia University

offers an Online Graduate Certificate in Infant Toddler Mental Health.

Click here

to contact Arcadia University and request information about their programs.

---

Butler University

Positively Impact Lives with a Master's Degree in Counseling - Online Master of Science in Mental Health Counseling

---

Eastern Oregon University's

online MS in Clinical Mental Health Counseling program will help you learn to utilize complex critical thinking skills in the pursuit of fulfilling work in the industry of your choice.

---

Rivier University's

online Master of Arts in Clinical Mental Health Counseling degree program offers the framework and professional training needed to start a rewarding career as a licensed clinical mental health counselor.

---
<!- /mfunc feat_school ->
Select a Virginia Mental Health Counselor Licensure Topic:
Educational Requirements
Prospective LPCs must earn graduate degrees that offer preparation for counseling and counseling treatment (http://www.dhp.virginia.gov/counseling/counseling_laws_regs.htm). A student will need at least 60 total semester hours of graduate coursework.
The following coursework is required:
Professional identity/ function/ ethics *
Counseling and psychotherapy theories *
Counseling and psychotherapy techniques *
Psychopathology/ abnormal psychology *
Appraisal/ diagnosis/ evaluation *
Group counseling and psychotherapy
Multicultural counseling
Career counseling
Human growth and development
Marriage and family therapy systems theory
Addiction disorder diagnosis and treatment
Research
The internship experience is to be at least 600 hours and include a minimum of 240 hours of direct, face-to-face client contact.
Individuals who completed their 60 semester hour programs prior to April 12, 2000 may be held to different standards.
The Board allowed candidates who applied by July 1, 2013 to register their supervision despite having some coursework deficiencies. Individuals who were informed of deficiencies by the Board must correct them by July 1, 2017.
Supervised Practice
Virginia requires 3,400 hours of residency, or supervised practice. The resident will need at least 200 hours of supervision sessions. At least 100 hours of supervision must be individual.
According to administrative code 18VAC115-20-52, secure technology that allows for real-time visual contact and maintains confidentiality can be considered face-to-face (http://www.dhp.virginia.gov/counseling/counseling_laws_regs.htm).
At least 100 supervision hours must be provided by a Licensed Professional Counselor. The remaining supervision may be provided by an LPC or by a marriage and family therapist, clinical psychologist, school psychologist, clinical social worker, substance abuse treatment practitioner, or psychiatrist. The professional must meet Virginia's standards for experience and training.
The Virginia Association of Clinical Counselors has provided a list of potential supervisors (http://www.vacc.org/resources/clinical-supervision).
Residents have evaluations every three months.
The residency will provide the counselor with experience treating a variety of populations and clinical issues. It will develop competencies in the following:
Assessment and diagnosis
Appraisal, evaluation, and diagnosis
Treatment planning
Record keeping and case management
Professional identity and functions
Ethics and practice standards
On the verification form, the supervisor will note whether the resident displayed all expected competencies or whether additional work may be needed in some areas.
Residents who completed more than the required 600 hours of internship are allowed to credit up to 300 hours toward their residency; they will still need to meet the same supervision and clinical contact hour requirements.
Examination Requirements
Virginia utilizes the National Clinical Mental Health Counseling Examination (NCMHCE). Prior approval is required; the Virginia Board will grant this only after a candidate has submitted an application.
The candidate will submit the registration form provided by the Virginia Board to the National Board for Certified Counselors (NBCC), accompanied by the required fee (currently $195). The candidate will wait for confirmation from the NBCC before attempting to schedule. Examinations are computer-delivered and are available during monthly testing windows at AMP (www.goAMP.com) assessment centers around the country. There are four sites located in Virginia: in Fredericksburg, Norfolk, Roanoke, and Richmond.
The Virginia Board will allow candidates up to two years to meet the examination requirement before closing the application file and requiring reapplication. However, fee payment grants only a six month window. Candidates are advised that slots may fill. Upcoming testing dates are listed in the state insert (http://www.nbcc.org/directory/VA).
The Application Process
Registration of Supervision: In-state candidates must register their supervision at the onset of post-degree practice. This requires submission of an application package; both supervisor and supervisee must sign.
The Board will require the following:
Official transcripts, showing conferral of degree
Internship verification
Job description
The fee to register supervision is $50; there is an additional $25 fee to add or change a supervisor.
LPC Application: At this stage, candidates will submit supervisor verification in signed, sealed envelope(s). Quarterly evaluations will also be due at this time. Transcripts will again be required; additional education/ internship verification will be required if not previously submitted.
The license application requires notarization. The application fee is $140.
Application forms and instructions can be downloaded from the Board website in Word format (http://www.dhp.virginia.gov/counseling/counseling_forms.htm). The LPC application includes both LPC and residency paperwork. Applicants can also request forms by calling 804-367-4610.
Application forms including a summary of requirements at each level. Candidates should be aware that the application form changed fairly recently, and the Board will not accept older versions.
The Board will notify candidates if additional information is required to determine qualifications.
Out-of-State Candidates
Candidates who have held licensure in another state are required to have their licensing agency fill out the license verification form found in the application packet. The Virginia Board notes that candidates may visit the NBCC website (https://nbcc.org/directory) for contact information.
Licensees who have no unresolved actions against licenses are candidates for endorsement. Those who can document active practice during at least 24 of the prior 60 months do not need to demonstrate that they meet all Virginia standards. They will not need to verify supervised practice or internship. They do not need to complete the coursework outline, but do need to have official transcripts sent to the Virginia Board. In all cases, endorsement candidates must provide evidence that they have passed an examination acceptable to the Virginia Board.
Counselors who cannot verify 24 months of recent active practice will need to have their license files forwarded from each state of licensure. License files may provide adequate documentation of residency/ supervised practice. If they do not, the counselor may need to submit a form verifying supervised practice.
Additional Information
The Virginia Board of Counselors can be reached at (336) 547-0607. Candidates should be aware that regulations change periodically; some changes went into effect in 2014.
The Virginia Association of Clinical Counselors is not directly involved with the licensing process but can provide resources, including a list of mentors who are able to answer questions (http://www.vacc.org/for-studets/board-mentors).
Find Mental Health Counselor Licensure Requirements in Your State: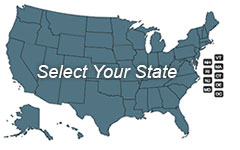 Learn about becoming a Mental Health Counselor in your state:
To View Full U.S. Map Click Here.