Disclaimer
Mental Health Counselor and LPC licensure as well as practice requirements are subject to change at any time. MentalHealthCounselorLicense.com makes a good faith effort to keep content accurate and current.
This site is for informational purposes only. Always include double checking with your state's mental health counselor licensing board to verify information and maintaining the right path.
Find Mental Health Counselor Licensure Requirements in Your State: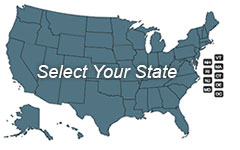 Learn about becoming a Mental Health Counselor in your state:
To View Full U.S. Map Click Here.