Contact MentalHealthCounselorLicense.com
Would you like to contact MentalHealthCounselorLicense.com to ask a question, suggest a topic or addition, share a story or anything else? Please use the email below!
contact@mentalhealthcounselorlicense.com
Find Mental Health Counselor Licensure Requirements in Your State: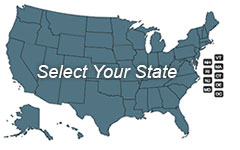 Learn about becoming a Mental Health Counselor in your state:
To View Full U.S. Map Click Here.