Mental Health Counselor License Requirements in Texas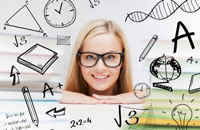 Texas mental health counselors work under Licensed Professional Counselor (LPC) licensure. Their education encompasses mental health and human development. Counselors with different specialties may earn LPC licensing. However, it is not required of counselors who are working under certification as rehabilitation counselors or who are working at certified career counseling services. The license is required to perform counseling as described in the state's Professional Counselor Act.
<!- mfunc feat_school ->
Sponsored School(s)
Featured Programs:

Capella University Offers four CACREP- accredited master's programs online: MS in Clinical Mental Health Counseling, MS in School Counseling – Addiction Treatment and Recovery, MS in School Counseling – General School Counseling, MS in School Counseling – Child and Adolescent Counseling. Capella also offers a COAMFTE-accredited MS in Marriage and Family Therapy. Click here to contact Capella University and request information about their programs.

---

Pepperdine University Graduate School of Education and Psychology's Master of Arts in Clinical Psychology Licensed Professional Counselor track prepares a student to become a licensed professional counselor (LPC) in various states. Graduates will first pursue licensure as an associate professional clinical counselors (APCC). Click here to learn more about the Master of Arts in Clinical Psychology program at Pepperdine University.

---

Grand Canyon University

offers an M.S. in Clinical Mental Health Counseling with an Emphasis in Childhood and Adolescence Disorders; Christian Counseling; Marriage & Family Therapy and Trauma.

---

Arcadia University

offers an Online Graduate Certificate in Infant Toddler Mental Health.

Click here

to contact Arcadia University and request information about their programs.

---

Butler University

Positively Impact Lives with a Master's Degree in Counseling - Online Master of Science in Mental Health Counseling

---

Eastern Oregon University's

online MS in Clinical Mental Health Counseling program will help you learn to utilize complex critical thinking skills in the pursuit of fulfilling work in the industry of your choice.

---

Rivier University's

online Master of Arts in Clinical Mental Health Counseling degree program offers the framework and professional training needed to start a rewarding career as a licensed clinical mental health counselor.

---
<!- /mfunc feat_school ->
Select a Texas Mental Health Counselor (LPC) Licensure Topic:
Educational Requirements
The foundation for practice is a degree at the master's level; it may be in counseling or in a related field. Psychology, social work, guidance and counseling, and marriage and family therapy are among the degrees that may be license-qualifying. Sociology, theology, and education are considered non-counseling degrees.
The degree is to be earned through a regionally accredited institution. Currently, the minimum program length is 48 semester hours (https://www.dshs.state.tx.us/counselor/lpc_apply.shtm). Coursework taken outside the degree may be applied to this minimum.
Students who begin programs August 1, 2017 or later must complete at least 60 credit hours. (This is already the national standard for CACREP-accredited clinical mental health programs.)
The student must have a 300 hour practicum experience that is "primarily counseling in nature" and that includes at least 100 hours spent providing counseling services directly to clients. The Texas Board will not credit practicums that are primarily focused on assessment.
Currently, three semester hours are required in each of the following content areas:
Normal growth and development
Abnormal behavior
Counseling theories
Counseling techniques
Appraisal or assessment
Lifestyle and career development
Social, cultural, and family issues
Professional orientation
Research
Texas allows thesis to be credited toward the research requirement.
Beginning August 2017, the Board will require courses in psychopathology, counselor ethics, and addiction counseling. The ethics course is to include records management, business/ family law, and board rule.
A degree earned more than ten years in the past is only license-qualifying if the professional has been licensed in another state or has at least five years of experience providing counseling services in an exempt setting within Texas.
Examination Requirements
An individual must take and pass the National Counselor Examination (NCE) before a license can be issued at either the intern or professional level. Many students take the examination during their final term in graduate school. Individuals who have not yet taken the examination will find the appropriate registration form on the 'Texas' page of the National Board for Certified Counselors (NBCC) website (http://www.nbcc.org/directory/TX). The state insert includes registration codes for Texas schools as well as a code for candidates who completed their education out of state. Candidates will send $185 to the NBCC along with an official graduate transcript and a registration form with original ink signature.
Candidates are advised to allow four weeks from the time their fee clears to receive confirmation of eligibility and permission to schedule. Examinations are delivered via computer at AMP (www.goAMP.com) testing sites. There are nine AMP testing sites in Texas. It is also permissible to schedule the exam at an AMP site located in another state.
A candidate who fails an examination attempt will need to wait at least three months. The Texas Board will allow up to three attempts before imposing additional requirements. At this point, the candidate will be required to take nine semester hours of graduate coursework in his or her area of weakness or wait two years. A candidate who elects to take coursework must earn grades of at least 'B'.
The Texas Jurisprudence Exam must also be passed prior to initial licensure and every two years thereafter; the test is available online (https://www.dshs.state.tx.us/counselor/lpc_jurisprudence.shtm).
Supervised Experience Requirements
The graduate will accrue at least 3,000 hours of work experience while credentialed as an LPC-Intern (https://www.sos.state.tx.us/tac/index.shtml). At least 1,500 of the required hours must be spent providing direct counseling services.
An individual who is completing supervised practice requirements within Texas must have a board approved supervisor. The supervisor must be a professional who has been licensed at least 36 months, has had training in supervision, and is not subject to disciplinary action.
An LPC-Intern must have at least four hours a month of direct supervision. At least half the supervision must be individual (with no more than one other supervisee in attendance). At least half the supervision must be face-to-face; the remainder may utilize live webcam.
The minimum time frame for accruing hours is 18 months. The LPC-Intern license is issued for five years (60 months). An LPC-Intern who failed to accrue the requisite hours during that timeframe will need to reapply, meeting whatever licensing requirements are in effect at the later date.
The experience hours may be reduced by up to 400 hours for practicum that was earned in excess of the required hours, but only if the surplus hours were accrued after the "planned graduate program" in counseling had concluded. The minimum timeframe will still be 18 months.
Criminal History
Criminal history may or may not be disqualifying. A person who has a criminal history can request to have it evaluated, and a Criminal History Evaluation letter issued, before enrolling in a license-qualifying program (https://www.dshs.state.tx.us/plc_cheval.shtm). The cost for this service is $50.
The Application Process
Application forms are available on the Board website (https://www.dshs.state.tx.us/counselor/lpc_forms.shtm). Applicants must sign that they have read the Licensed Professional Counselor Act and are familiar with Board rules. They agree to be bound by a code of ethics.
In-state candidates apply to the Board for temporary licensure when they are ready to complete their postgraduate supervised practice. Education and examination must be documented at this stage. Practicum may be verified by the supervising professor or by a department representative. The Board will accept official transcripts by mail or e-script; transcripts may be included in the application packet in their original envelopes.
A supervisory agreement is required for licensure at the LPC-I level. Graduates pay $200 with their initial application. A temporary licensee who applied for LPC-I before May 1, 2012 will pay an additional $106 after all requirements have been met for the standard license.
Applicants are advised that the licensing process can take four to six weeks. Written notice will be sent to applicants whose files are incomplete or who need to supply additional information.
Out-of-State Candidates
Out-of-state candidates may use their application files to verify supervised practice.
The Board may grant a provisional license to an out-of-state licensee who appears to meet requirements. The purpose is to allow the professional to begin work sooner. The state jurisprudence examination is a requirement, however, even at the provisional level. The counselor can pay the fee and take the exam online (https://www.dshs.state.tx.us/counselor/lpc_jurisprudence.shtm).
Additional Information
The Texas State Board of Examiners of Professional Counselors (https://www.dshs.state.tx.us/counselor) can be reached by phone at (512)834-6677 or by email at lpc at dshs.state.tx.us .
The Texas Mental Health Counselors Association is an additional resource, but is not involved with the licensing process (https://tmhca.txca.org/).
Find Mental Health Counselor Licensure Requirements in Your State: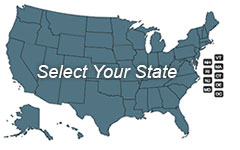 Learn about becoming a Mental Health Counselor in your state:
To View Full U.S. Map Click Here.