Mental Health Counselor License Requirements in Tennessee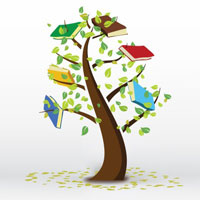 Tennessee's highest counseling license is known as 'Licensed Professional Counselor with Mental Health Service Provider designation' or LPC/MHSP. A professional can achieve the LPC/MHSP by completing a graduate degree program, passing a series of examinations, and fulfilling a supervised practice requirement. Evidence of good character is also required.
<!- mfunc feat_school ->
Sponsored School(s)
Featured Programs:

Capella University Offers four CACREP- accredited master's programs online: MS in Clinical Mental Health Counseling, MS in School Counseling – Addiction Treatment and Recovery, MS in School Counseling – General School Counseling, MS in School Counseling – Child and Adolescent Counseling. Capella also offers a COAMFTE-accredited MS in Marriage and Family Therapy. Click here to contact Capella University and request information about their programs.

---

Pepperdine University Graduate School of Education and Psychology's Master of Arts in Clinical Psychology Licensed Professional Counselor track prepares a student to become a licensed professional counselor (LPC) in various states. Graduates will first pursue licensure as an associate professional clinical counselors (APCC). Click here to learn more about the Master of Arts in Clinical Psychology program at Pepperdine University.

---

Grand Canyon University

offers an M.S. in Clinical Mental Health Counseling with an Emphasis in Childhood and Adolescence Disorders; Christian Counseling; Marriage & Family Therapy and Trauma.

---

Arcadia University

offers an Online Graduate Certificate in Infant Toddler Mental Health.

Click here

to contact Arcadia University and request information about their programs.

---

Butler University

Positively Impact Lives with a Master's Degree in Counseling - Online Master of Science in Mental Health Counseling

---

Eastern Oregon University's

online MS in Clinical Mental Health Counseling program will help you learn to utilize complex critical thinking skills in the pursuit of fulfilling work in the industry of your choice.

---

Rivier University's

online Master of Arts in Clinical Mental Health Counseling degree program offers the framework and professional training needed to start a rewarding career as a licensed clinical mental health counselor.

---
<!- /mfunc feat_school ->
Select a Tennessee Licensed Professional Counselor Licensure Topic:
Educational Requirements
A prospective Tennessee LPC/MHSP must complete a graduate program with a counseling major. The educational institution may be accredited by the Southern Association of Colleges and Schools or other comparable accreditor; programmatic accreditation by CACREP is also accepted. The program must be at least 60 semester hours.
The following topics are to be covered:
Behavior, learning, and personality theories
Psychopathology and abnormal behavior
Counseling and psychotherapy theories
Counseling techniques
Group dynamics: theories and techniques
Evaluation and appraisal
Treatment and treatment planning
Multicultural counseling
Use of the DSM
Ethics
Research
In some cases, a single course may satisfy more than one content requirement. However, at least nine semester hours must pertain substantively to mental disorder diagnosis, appraisal, assessment, and treatment.
At least 500 hours of practicum/ internship will be required. At least 300 hours must take place in a mental health setting or community agency.
Examination Requirements
A candidate for LPC/MHSP will ultimately need to pass two national board examinations and a state jurisprudence examination (http://www.state.tn.us/sos/rules/0450/0450-01.20140407.pdf). A candidate can be granted a temporary license – and the authority to practice under supervision – after passing the first test: the National Counselor Examination (NCE). The NCE is administered by the National Board for Certified Counselors. Some students may have the opportunity to take it while enrolled in the final term of a graduate program. Those who have not yet done so may download registration materials from the 'Tennessee' page of the NBCC website (http://www.nbcc.org/directory/TN). The NBCC will require official transcripts showing degree conferral.
The National Clinical Mental Health Counseling Examination (NCMHCE) is required for full licensure as an LPC/MHSP. Administrative rule states that a candidate is to pass within a year of being deemed eligible by the Board (www.state.tn.us/sos/rules/0450/0450-01.20140407.pdf). The NCMHCE is also under the banner of the NBCC.
Both examinations are available in computer-delivered format at AMP testing sites in Tennessee and around the nation. Tennessee sites include the following:
Chattanooga
Johnson City
Knoxville
Memphis
Nashville
The fee is $185 for either the NCE or NCMHCE. Candidates should be aware that the process may be lengthy. The NBCC notes that it may take four weeks from the time the fee clears to receive authorization to schedule an examination. It may take another four to five weeks after testing for the licensing agency to receive official results. A three month wait is imposed after an examination failure.
The jurisprudence examination is paper-delivered. It will be administered four times in 2015. Registration is handled by the Tennessee Board. However, basic information is available on the NBCC website (http://www.nbcc.org/Assets/StateForms/Reg/TN-JURIS.pdf). Registration must be received approximately six weeks in advance of the intended test date.
Supervised Practice Requirements
Two years of supervised practice is required for full licensure.
Individuals must accrue at least 3,000 experience hours, with 1,500 consisting of direct client contact.
At least 150 hours of supervision must be provided. Supervision can be provided by professionals with any of several designations, including psychiatrist, psychologist, marital and family therapist, or clinical social worker. A professional must have held licensing for a minimum of five years to be approved to act as supervisor.
Criminal Background Checks
Criminal background checks are required for initial licensure. All candidates will use Tennessee's approved vendor, Identogo,; an organization that processes fingerprints electronically. However, out-of-state candidates may have their fingerprints made on traditional cards at a local law enforcement agency, then scanned by the vendor (www.identogo.com/FP/Tennessee.aspx). They should initiate the process by requesting fingerprint cards from the Board. They are to register with Identogo before mailing the fingerprint cards. The fee is $42; this is in addition to any fee that may be charged by the local agency.
In-state candidates will have their fingerprints made electronically. They should initiate the process by registering with Identogo. They can use the online system to select a location, date, and fee payment method. Those who cannot schedule online may call (855) 226-2937. Fingerprinting sites are available in regions throughout the state (http://www.l1enrollment.com/locations/?st=tn). Candidates will need to have their fingerprints scanned within two weeks of registration. If all steps are completed, the Board will receive the results automatically
Fingerprinting instructions may be downloaded in printable form (http://health.state.tn.us/CBC/index.htm).
The Application Process
In-state candidates will submit application materials when they are seeking authorization to practice under supervision. The request for temporary licensure is found in the application packet; it requires a supervisor signature and notarization.
Application materials are available on the Board website (https://www.tn.gov/health/health-program-areas/health-professional-boards/pcmft-board/pcmft-board/applications.html). Candidates may also request them from the Board office.
Transcripts are to be sent directly from the educational institution.
An applicant must provide documentation of citizenship or other legal status. A recent passport-style photograph will be required as well. The application form requires notarization.
The Board will require two recent professional references. They are to address character and professional ethics. They may be included in the application packet.
The candidate will submit a 'Mandatory Practitioner Profile'. This includes both qualifications and disclosures (for example, criminal history).
Candidates who have met all requirements for full licensure will submit $210 with their application packets. Those who will be completing requirements under temporary licensing will submit $360.
All supporting documentation is to be in within 60 days of application.
Out-of-State Counselors
Reciprocity applicants use the same application form but mark 'reciprocity'. They will need to provide clearance forms. The Board will also need a copy of licensing regulations (http://www.state.tn.us/sos/rules/0450/0450-01.20140407.pdf)
Reciprocity candidates must still pass the state jurisprudence examination.
Attaining MHSP Designation
Some professionals may be licensed without mental health service provider designation. They will find a separate MHSP application on the Board website. Those who have completed additional qualifying coursework since first application will need to provide transcripts.
Additional Information
The Tennessee Board of Licensed Professional Counselors, Licensed Marital and Family Therapists and Licensed Pastoral Therapists can be found online at https://www.tn.gov/health/health-program-areas/health-professional-boards/pcmft-board/pcmft-board/applications.html.
Individuals with questions are invited to call (615) 532-3202 or (800) 778-4123.
The Tennessee Mental Health Counselors Association, a division of the Tennessee Counseling Association, is an additional professional resource (http://www.tncounselors.org).
Find Mental Health Counselor Licensure Requirements in Your State: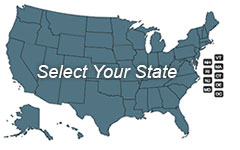 Learn about becoming a Mental Health Counselor in your state:
To View Full U.S. Map Click Here.