Mental Health Counselor License Requirements in South Dakota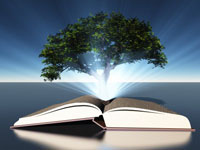 South Dakota mental health counselors hold Licensed Professional Counselor-Mental Health credentials. The LPC-MH is the higher of two professional counseling licenses.
Prospective mental health counselors will need to earn a Licensed Professional Counselor (LPC) license en route to the LPC-MH. However, they can begin meeting requirements for the LPC-MH before earning the lower license. Requirements for the mental health specialty license are more stringent at multiple points, beginning with education.
<!- mfunc feat_school ->
Sponsored School(s)
Featured Programs:
Pepperdine University Graduate School of Education and Psychology's Master of Arts in Clinical Psychology Licensed Professional Counselor track prepares a student to become a licensed professional counselor (LPC) in various states. Graduates will first pursue licensure as an associate professional clinical counselors (APCC). Click here to learn more about the Master of Arts in Clinical Psychology program at Pepperdine University.

---

Grand Canyon University

offers an M.S. in Clinical Mental Health Counseling with an Emphasis in Childhood and Adolescence Disorders; Christian Counseling; Marriage & Family Therapy and Trauma.

---

Arcadia University

offers an Online Graduate Certificate in Infant Toddler Mental Health.

Click here

to contact Arcadia University and request information about their programs.

---

Butler University

Positively Impact Lives with a Master's Degree in Counseling - Online Master of Science in Mental Health Counseling

---

Eastern Oregon University's

online MS in Clinical Mental Health Counseling program will help you learn to utilize complex critical thinking skills in the pursuit of fulfilling work in the industry of your choice.

---

Rivier University's

online Master of Arts in Clinical Mental Health Counseling degree program offers the framework and professional training needed to start a rewarding career as a licensed clinical mental health counselor.

---
<!- /mfunc feat_school ->
Select a South Dakota Mental Health Counselor Licensure Topic:
Educational Requirements
An LPC-MH must complete a graduate program of at least 60 semester hours http://legis.sd.gov/Rules/DisplayRule.aspx?Rule=20:73:03:02. The program may be accredited by Council for Accreditation of Counseling and Related Educational Programs (CACREP) or housed in a regionally accredited institution and equivalent in content to a CACREP-accredited program. It may award a master's degree, doctoral degree, or educational specialist certificate (http://legis.sd.gov/Rules/DisplayRule.aspx?Rule=20:73:03:01).
The following content areas are to receive coverage:
The helping relationship
Counseling theory
Counseling techniques
Human growth and development
Social and cultural foundations
Group counseling
Career and lifestyle development
Research and evaluation
Individual appraisal
Psychopathology
Psychopharmacology
Clinical assessment
Case management
Foundation of mental health
Professional orientation
Practicum
Internship
Coursework expectations are summarized in application materials.
Examination Requirements
A South Dakota counselor will take two examinations en route to LPC-MH licensing. The National Counselor Examination (NCE) is required at the LPC level; the National Clinical Mental Health Counseling Examination (NCMHCE) is required at the LPC-MH level. The South Dakota Board will not accept the NCMHCE as meeting requirements at the lower level.
Both examinations are under the banner of the National Board for Certified Counselors (NBCC). Candidates can find links to both registration forms on the 'South Dakota' page of the NBCC website (http://www.nbcc.org/directory/SD). A candidate who is ready to initiate the examination process will submit the applicable form along with an official graduate transcript and $195 fee. (A second $195 fee will be due when the candidate registers for NCMHCE.)
Examinations are computer-delivered. Candidates will wait approximately a month for eligibility confirmation. This is sent by the NBCC. At this stage, the candidate is allowed to schedule an examination through Applied Measurement Professionals (www.goAMP.com). Examinations are available two weeks out of each month at AMP sites around the nation. There are two testing sites in South Dakota: in Rapid City and Sioux Falls. A South Dakota candidate is not, however, obligated to test in-state. Fee payment grants a six month eligibility window. A candidate is allowed to reschedule one time without incurring additional charges.
A candidate who fails an examination must wait three months before attempting the examination again. The retake will also incur a $195 fee. South Dakota will allow candidates to make up to three attempts at the NCE or NCMHCE; at this point they are directed to contact the South Dakota Board if they are still interested in pursuing licensure.
Supervised Practice Requirements
LPC-MH candidates must complete at least two years of post-master experience. They must accrue 2,000 client contact hours in a clinical setting.
It is possible to simultaneously credit hours toward the LPC and the LPC-MH requirements, but they meet requirements for the higher license. One requirement is that the supervisor hold the highest license in his or her profession.
Supervision must include at least two of the following: co-counseling, critiquing of taped sessions, case presentation/ staffing, and direct observation.
The supervisee will need 100 hours of direct supervision. At least 50 must be face-to-face. Secure video or telephone conferencing may be utilized for the remainder.
At least half of the supervision must be individual; the South Dakota Board credits sessions that include two supervisees as individual supervision (https://sdlegislature.gov/Rules/Administrative/14995). The remaining sessions may include up to six supervises.
The supervisor may be recognized as an approved clinical supervisor by the NBCC/CCE or the American Association for Marriage and Family Therapy (AAMFT) or may hold a license in a mental health field and meet the South Dakota Board's experience standards. The professional may be credentialed as a Licensed Professional Counselor-Mental Health, Certified Social Worker-Private Independent Practice, Licensed Marriage and Family Therapist, psychologist, or psychiatrist; the Board approves only those who have been 1) licensed a minimum of three years or 2) been licensed a minimum of one year and had 15 hours of training in supervision that meets standards of state administrative code.
The Application Process
An in-state candidate must have a plan for supervision before beginning supervised practice. The necessary paperwork can be found on the site of South Dakota Behavioral Health Services (https://dss.sd.gov/licensingboards/counselors/lpc-mh.aspx). Both supervisor and supervisee will attest to having read the Rules of Supervision.
A candidate will be eligible for the LPC license before the LPC-MH license (https://dss.sd.gov/licensingboards/counselors/lpc-mh.aspx).
Transcripts are to be sent directly from the degree-granting institution.
The candidate is responsible for ensuring that the licensing agency receives official examination score reports. Examinees may visit the NBCC score verification page (http://www.nbcc.org/Exam/ScoreVerificationReport). The NBCC can be reached by telephone at (336) 547-0607.
LPC and LCP-MH applications must be accompanied by a $100 fee. Application forms include an affidavit that must be notarized. Applicants are to include a copy of their driver's license as identification.
LPC Licensure
A candidate may be licensed at the LPC level on the basis of a 48 semester hour degree and less stringent supervised practice requirements.
Out-of-State Counselors
An out-of-state counselor active license good standing may be eligible for an endorsement license (https://sdlegislature.gov/Rules/Administrative/14984)
Additional Information
The South Dakota Counselors and Marriage and Family Therapist Examiners (https://dss.sd.gov/licensingboards/counselors/lpc-mh.aspx) can be reached by email at sdbce.msp at midconetwork.com or by telephone at (605) 331-2927.
Find Mental Health Counselor Licensure Requirements in Your State: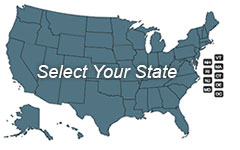 Learn about becoming a Mental Health Counselor in your state:
To View Full U.S. Map Click Here.