Mental Health Counselor Licensure in North Carolina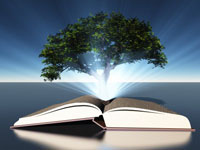 North Carolina mental health counselors are licensed as Licensed Professional Counselors. The LPC license is generic and may be held by counselors in multiple disciplines. LPCs are, however, required to prepare professional disclosure statements which inform clients what discipline they did their training in.
A counselor who seeks specialty recognition in mental health counseling will need to pursue this through a third party.
<!- mfunc feat_school ->
Sponsored School(s)
Featured Programs:

Capella University Offers four CACREP- accredited master's programs online: MS in Clinical Mental Health Counseling, MS in School Counseling – Addiction Treatment and Recovery, MS in School Counseling – General School Counseling, MS in School Counseling – Child and Adolescent Counseling. Capella also offers a COAMFTE-accredited MS in Marriage and Family Therapy. Click here to contact Capella University and request information about their programs.

---

Pepperdine University Graduate School of Education and Psychology's Master of Arts in Clinical Psychology Licensed Professional Counselor track prepares a student to become a licensed professional counselor (LPC) in various states. Graduates will first pursue licensure as an associate professional clinical counselors (APCC). Click here to learn more about the Master of Arts in Clinical Psychology program at Pepperdine University.

---

Grand Canyon University

offers an M.S. in Clinical Mental Health Counseling with an Emphasis in Childhood and Adolescence Disorders; Christian Counseling; Marriage & Family Therapy and Trauma.

---

Arcadia University

offers an Online Graduate Certificate in Infant Toddler Mental Health.

Click here

to contact Arcadia University and request information about their programs.

---

Butler University

Positively Impact Lives with a Master's Degree in Counseling - Online Master of Science in Mental Health Counseling

---

Eastern Oregon University's

online MS in Clinical Mental Health Counseling program will help you learn to utilize complex critical thinking skills in the pursuit of fulfilling work in the industry of your choice.

---

Rivier University's

online Master of Arts in Clinical Mental Health Counseling degree program offers the framework and professional training needed to start a rewarding career as a licensed clinical mental health counselor.

---
<!- /mfunc feat_school ->
Select a North Carolina Mental Health Counselor Licensure Topic:
Educational Requirements
A candidate will need a degree at the master's level or higher. A student who enrolls after June 30, 2013 will need 60 semester hours of education. (The minimum is 54 for students who enrolled between July 1, 2009 and June 30, 2013.)
The student will need coursework in the following core counseling areas:
Counseling professional orientation
Counseling theories and techniques
Human growth and development
Social and cultural foundations
Appraisal
Lifestyle, career, and vocational development
Group work
Research
Practicum and internship
Practicum and internship must together must together provide at least 300 hours of supervised counseling experience (http://ncblpc.org/Laws_and_Codes/Title_21_Chapter_53.pdf) The student is to have at least one clinical supervision hour for every 40 hours of experience.
Examination Requirement
The North Carolina Board will accept any of the following examinations: the National Counselor Examination (NCE), the National Clinical Mental Health Counseling Examination (NCMHCE), or the Certified Rehabilitation Counselor Exam (CRC). The NCMHCE is the specialty examination for mental health counselors; some states require it for clinical/ mental health licensure. The NCE is often the first examination a mental health counseling student is eligible to take; for many, the opportunity comes during the final term in a graduate program.
Both the NCE and NCMHCE are under the banner of the National Board for Certified Counselors. A graduate who is ready to take the counseling examination may download North Carolina registration forms directly from the NBCC website (http://www.nbcc.org/directory/NC). The candidate will send registration to the NBCC, accompanied by the required fee (currently $195) and sealed transcripts showing degree conferral. This step must be carried out well in advance of the time the candidate intends to test; it may take four weeks after fee clearance for authorization to be granted.
At this point, the candidate will be allowed to schedule at any of nearly 200 approved computerized testing centers around the nation. There are ten sites in North Carolina. Examinations are scheduled for a two week period each month. A list of upcoming dates is included in the registration materials.
A candidate who has already taken a qualifying examination may request verification using one of the forms available on the Board website (http://www.ncblpc.org/ncblpc-forms).
Repeated failure will result in a candidate having to reapply and meet current requirements.
North Carolina now requires a jurisprudence examination at all license levels, including associate. This is no-fail.
Supervision/Experience Requirements
The associate will work under supervision for a minimum of 24 months (http://ncblpc.org/Laws_and_Codes/Title_21_Chapter_53.pdf). The supervisor may be a Licensed Professional Counselor Supervisor or may hold equivalent credentials. A mental health professional may hold licensing in another related field but must have training in supervision at the level specified in NCAC 53 .0209. The following are considered mental health professionals; psychologists, psychiatrists, Licensed Professional Counselors, Licensed Clinical Social Workers, Advanced Practice Psychiatric Clinical Nurse Specialists, Advanced Practice Nurse Practitioner certified in psychiatric nursing.
The associate will need to accrue at least 3,000 hours of experience; this must include at least 2,000 hours of direct counseling. Experience may be accrued full-time or part-time (8 to 40 hours a week).
The associate must work under a supervision contract on file with the North Carolina Board. Supervision must be logged. The associate will need a minimum of 100 hours of supervision with no fewer than 75 taking place in an individual format; this translates to at least one hour of individual supervision for every 40 hours of counseling experience. Synchronous video supervision is creditable.
Supervisor and supervisee must submit quarterly reports. The associate will continue to practice under supervision until the LPC license is issued.
The Application Process
In-state candidates begin with the designation Licensed Professional Counselor Associate (LPCA). The applicant will first prepare a professional disclosure statement at this level. Application forms are available on the Board website (http://www.ncblpc.org/ncblpc-forms).
Candidates must have fingerprints made upon initial application. They will have them made on hard cards at a local law enforcement agency. They will need to enter the codes found in the application packet. The Board will require a signed release of information in addition to the two cards.
The applicant will list qualifying coursework and supply additional supporting documentation if necessary for clarification. The department is to verify graduate level supervised experience. Graduate transcripts will also be required. Either paper or electronic copies can be accepted if sent straight from the issuing institution.
The applicant will list three professional references, attach a two by two photograph, and have the form notarized. The certificate of completion from the jurisprudence examination is also to be included.
The application is to submitted with a $238 fee; this includes $38 for the background check.
The North Carolina Board recommends that applicants select mailing options that allow for tracking and confirmation of delivery (http://www.ncblpc.org/general-info/contact-us).
Endorsement: Out-of-State Counselors
Counselors currently licensed in other states have the option of applying by endorsement (http://www.ncblpc.org/application-info/reciprocity). In order to be eligible for endorsement, the counselor will need to demonstrate recent active practice. This could be five years of full-time practice, eight years of part-time practice, or some combination of full-time and part-time practice that has provided at least 2,500 client contact hours over the preceding ten years.
Endorsement candidates must meet North Carolina's coursework standards. The minimum number of semester hours that must be demonstrated depends on the counselor's date of enrollment. Counselors who entered graduate programs by June 30, 2009 can be licensed on the basis of 48 semester hours of graduate education.
Adjunct Mental Health Counseling Certification
Counselors who seek recognition as mental health counselors may apply for the Certified Clinical Mental Health Counselor (CCMHC) credential through the National Board for Certified Counselors (http://www.nbcc.org/Specialties/CCMHC). The counselor will take both the NCE and NCMHCE en route to certification.
Additional Information
The North Carolina Board of Licensed Professional Counselors is found online at http://www.ncblpc.org.
The Licensed Professional Counselors Association of North Carolina is an additional resource (https://www.lpcanc.org/?).
Mental health counselors may also want to join the American Mental Health Counselors Association (http://www.amhca.org).
Find Mental Health Counselor Licensure Requirements in Your State: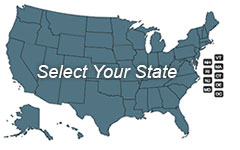 Learn about becoming a Mental Health Counselor in your state:
To View Full U.S. Map Click Here.