Mental Health Counselor Licensure in New Mexico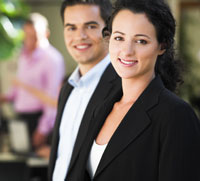 New Mexico mental health counselors are credentialed as Licensed Professional Clinical Mental Health Counselors (LPCCs). LPCC is the state's highest license. While working to meet post-graduate requirements, counselors hold Licensed Mental Health Counselor (LMHC) licenses.
<!- mfunc feat_school ->
Sponsored School(s)
Featured Programs:

Capella University offers three online CACREP - accredited Master's programs: Clinical Mental Health Counseling, Marriage and Family Therapy and School Counseling. Click here to contact Capella University and request information about their programs.

---

Pepperdine University Graduate School of Education and Psychology's Master of Arts in Clinical Psychology Licensed Professional Counselor track prepares a student to become a licensed professional counselor (LPC) in various states. Graduates will first pursue licensure as an associate professional clinical counselors (APCC). Click here to learn more about the Master of Arts in Clinical Psychology program at Pepperdine University.

---

Eastern Oregon University's

online MS in Clinical Mental Health Counseling program will help you learn to utilize complex critical thinking skills in the pursuit of fulfilling work in the industry of your choice.

---

Rivier University's

online Master of Arts in Clinical Mental Health Counseling degree program offers the framework and professional training needed to start a rewarding career as a licensed clinical mental health counselor.

---

Arcadia University

offers an Online Graduate Certificate in Infant Toddler Mental Health.

Click here

to contact Arcadia University and request information about their programs.
<!- /mfunc feat_school ->
Select a New Mexico Mental Health Counselor Licensure Topic:
Educational Requirements
An individual may be licensed on the basis of a master's or doctoral degree in counseling or a related field. The program must include a minimum of 48 semester hours or 72 quarter hours of core mental health curriculum. It is acceptable for some credited hours to be earned outside the degree.
Candidates who earn degrees in fields related to counseling must document three semester hour or four quarter hours in each of the following curriculum areas:
Helping relationships
Social and cultural foundations
Human growth and development
Appraisal
Career and lifestyle development
Group work
Professional orientation
Program evaluation and research
The program must include nine semester hours (or twelve quarter hours) of practicum. There is to be an additional twelve semester hours/ eighteen quarter hours of coursework in specialized clinical studies. The following topics are creditable: psychodynamics and psychotherapy, case study, treatment planning, diagnosis, psychopharmacology, clinical supervision, advanced training.
Thesis or dissertation may not be credited as meeting core mental health curriculum requirements. A description of required content is found in administrative code (http://164.64.110.239/nmac/parts/title16/16.027.0002.htm).
Examination Requirements
New Mexico counselors take two examinations en route to LCMHC licensure. The National Counselor Examination (NCE) is taken at the LMHC level, the National Clinical Mental Health Counseling Examination (NCMHCE) at the LPCC level. Both examinations are under the banner of the National Board for Certified Counselors (NBCC).
The New Mexico Board will grant examination permission after reviewing a candidate's application. The candidate will then send registration materials to the NBCC along with a $195 fee. The candidate will wait for confirmation from the NBCC before scheduling an examination through Applied Measurement Professionals (www.goAMP.com).
Candidates may opt for Albuquerque, San Mateo, or a testing site located in another state. Examinations are administered via computer between 9:00 and 1:30 on weekdays during monthly testing windows.. Some sites also administer examinations on Saturdays. Candidates will need to contact AMP to find out which sites these are. AMP can be reached by telephone at 888-519-9901.
The New Mexico Board will receive testing results approximately four weeks after the close of the week in which he or she tests. A candidate who fails an examination attempt must wait three months before retaking. Another exam registration form will be obtained from the New Mexico Board.
State specific examination information can be found on the 'New Mexico' page of the NBCC website (http://www.nbcc.org/directory/NM). Applicants with questions about the registration process are advised to contact the NBCC at exam at cce-global.org. The NBCC can also be reached by phone at 336-217-4111.
Experience Requirements
The graduate must work under supervision for a minimum of two years (http://164.64.110.239/nmac/parts/title16/16.027.0004.htm). A total of 3,000 hours of postgraduate clinical experience is required for licensure at the LPCC level. Up to 1,000 hours may be credited from the practicum or internship experience.
The supervisor may be licensed as a clinical mental health counselor, independent social worker, art therapist, marriage and family therapist, psychologist, or psychiatrist. The supervisee must have at least 100 hours of face-to-face supervision at the post-graduate level. Supervision will meet standards found in 16.27.19 of state administrative code (http://164.64.110.239/nmac/parts/title16/16.027.0019.htm).
The Application Process
Application forms are available on the Board website (http://www.rld.state.nm.us/boards/Counseling_and_Therapy_Practice_Forms_and_Applications.aspx).
Education is to be documented at the LMHC level (except in the case of applicants who apply for initial licensure at the LPCC level). Applicants are to include transcripts of license-qualifying graduate coursework in sealed envelopes. Candidates who hold degrees in related fields must include syllabi and course descriptions to verify that the required content areas were covered.
The application requires notarization. A passport-quality photograph is required. A fee of $75 is to be included with the application materials.
It typically takes ten to fifteen days to process applications.
Supervisor verification is due at the LPCC level. This is to be included in a sealed envelope.
Temporary Licensure
Temporary licensure can be granted when the applicant has met all requirements but examination (http://164.64.110.239/nmac/parts/title16/16.027.0014.htm). The NBCC notes that candidates must take the required examination at least a month before their temporary license expires. They should be aware that the process is lengthy. They may not receive authorization to schedule an examination until four weeks after the registration fee clears. Slots may fill.
The New Mexico Board may issue another temporary license to a candidate who has failed an examination attempt. However a counselor cannot be issued more than three temporary licenses.
Out-of-State Counselors
Counselors must provide license verification for each jurisdiction (state or nation) where they have held counselor or therapist licensing. The counselor will fit out the top portion and send it to the state(s) of licensure.
A counselor who has been licensed for at least five years in a U.S. state or territory may be licensed by reciprocity (http://164.64.110.239/nmac/parts/title16/16.027.0004.htm). To be eligible, the counselor must hold a master's or doctoral degree and must have been free of any disciplinary action during the preceding five years.
A counselor who is found to have not met requirements at the LPCC level may request consideration for licensure at the LMHC level. The second review will carry a $25 fee.
Additional Information
The New Mexico Counseling and Therapy Practice Board http://www.rld.state.nm.us/boards/Counseling_and_Therapy_Practice.aspx can be reached by telephone at (505)-476-4622 or by email at counselingboard at state.nm.us. Interested individuals can ask to be placed on the Board's email notification list.
The New Mexico Mental Health Counselors Association is an additional professional resource, but does not grant licenses (http://www.nmmhca.org).
Find Mental Health Counselor Licensure Requirements in Your State: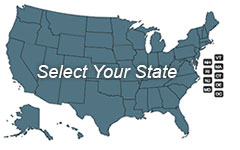 Learn about becoming a Mental Health Counselor in your state:
To View Full U.S. Map Click Here.