Mental Health Counselor Licensure in New Hampshire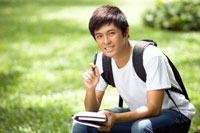 New Hampshire mental health counselors are regulated by the New Hampshire Board of Mental Health Practice. Credentialing as a Licensed Clinical Mental Health Counselor is dependent on completing discipline-specific education, examination, and supervised practice requirements.
In-state practitioners come under Board jurisdiction while completing post-degree supervised practice. At this stage, they are referred to as candidates for licensure.
<!- mfunc feat_school ->
Sponsored School(s)
Featured Programs:

Capella University Offers four CACREP- accredited master's programs online: MS in Clinical Mental Health Counseling, MS in School Counseling – Addiction Treatment and Recovery, MS in School Counseling – General School Counseling, MS in School Counseling – Child and Adolescent Counseling. Capella also offers a COAMFTE-accredited MS in Marriage and Family Therapy. Click here to contact Capella University and request information about their programs.

---

Pepperdine University Graduate School of Education and Psychology's Master of Arts in Clinical Psychology Licensed Professional Counselor track prepares a student to become a licensed professional counselor (LPC) in various states. Graduates will first pursue licensure as an associate professional clinical counselors (APCC). Click here to learn more about the Master of Arts in Clinical Psychology program at Pepperdine University.

---

Grand Canyon University

offers an M.S. in Clinical Mental Health Counseling with an Emphasis in Childhood and Adolescence Disorders; Christian Counseling; Marriage & Family Therapy and Trauma.

---

Arcadia University

offers an Online Graduate Certificate in Infant Toddler Mental Health.

Click here

to contact Arcadia University and request information about their programs.

---

Butler University

Positively Impact Lives with a Master's Degree in Counseling - Online Master of Science in Mental Health Counseling

---

Eastern Oregon University's

online MS in Clinical Mental Health Counseling program will help you learn to utilize complex critical thinking skills in the pursuit of fulfilling work in the industry of your choice.

---

Rivier University's

online Master of Arts in Clinical Mental Health Counseling degree program offers the framework and professional training needed to start a rewarding career as a licensed clinical mental health counselor.

---
<!- /mfunc feat_school ->
Select a New Hampshire Mental Health Counselor Licensure Topic:
Educational Pathways
An individual can become an LCMHC on the basis of 1) a clinical mental health counseling degree from a CACREP-accredited program or 2) a 60 semester hour clinical mental health program from a regionally accredited institution (http://www.gencourt.state.nh.us/rules/state_agencies/mhp300.html).
New Hampshire has provisions for individuals who completed shorter programs or completed closely related programs that did not include all required components. However, prospective counselors should be aware that the state has set program-level standards as well as coursework standards. Students are to complete at least a year of their studies in residency (though the application form does direct applicants who did not meet this requirement to Rule 212.01 "Petitions for Waiver").
Graduates of non-CACREP programs will need to demonstrate at least 30 semester hours of coursework from the following content areas:
Psychopathology/ abnormal psychology
Human growth and development
Counseling theories
Counseling techniques
Assessment
Social and cultural foundations
Group work
Lifestyle and career development
Addictive behaviors
Mental health counseling professional orientation and ethics
Research and program evaluation
Students are to have at least 700 hours of combined practicum and internship.
Educational Pathways: Graduates with Academic Deficiencies
Graduates can take additional coursework in mental health counseling to make up academic deficiencies, provided that they completed programs of at least 48 semester hours that were otherwise license qualifying. Coursework is to be taken through a regionally accredited institution and through a program that is clearly identified as mental health counseling (http://www.gencourt.state.nh.us/rules/state_agencies/mhp300.html).
Individuals who completed mental health programs that were less than 48 semester hours or who completed degrees in related fields can qualify by completing 30 semester hour Certificate of Advanced Studies (CAS) or Certificate of Advanced Graduate Studies (CAGS) programs. They can, however, qualify for licensure through the CAS or CAGS only if the initial degree included at least 18 semester hours of coursework in the 11 required content areas.
Examination Procedures
New Hampshire mental health counselors take the National Clinical Mental Health Counseling Examination (NCMHCE) as well as a state essay examination.
An individual is eligible for the NCMHCE once the master's degree has been conferred. New Hampshire test takers register directly with the National Board for Certified Counselors. They must submit a sealed transcript along with the registration form and $195 fee (http://www.nbcc.org/directory/NH). They wait for confirmation of eligibility before scheduling with Applied Measurement Professionals (AMP). Scheduling can be done online through the AMP website (www.goAMP.com) or by telephone at 888-519-9901. Computer-delivered examinations are available two weeks out of the month. Testing takes place between 9:00 and 1:30 on weekdays; some sites also offer examinations on Saturdays.
The NCMHCE is available in the following New Hampshire cities:
Concord
Manchester
Nashua
Portsmouth
Individuals registered in New Hampshire may, if they prefer, schedule at an AMP center in another state. The NBCC notes that slots can fill. Fee payment grants a six-month eligibility window.
The essay examination is completed at home. Applicants can find the questions in the application packet.
Supervised Practice
The prospective counselor will need at least two years of post-master or post-doctoral experience. Qualifying experience is paid work that takes place in a mental health setting. A year is defined as 1,500 hours of experience accrued over a period of 12 to 30 months. The supervisor is to be a licensed mental health counselor. An in-state candidate will work under a supervision plan pre-approved by the New Hampshire Board.
Individuals who have completed qualifying mental health counseling programs of at least 48 semester hours but still need to make up educational deficiencies are allowed to accrue hours. Individuals who must complete CAS or CAGS certificates in order to be eligible for licensing cannot accrue hours until the certificate program is complete.
The Application Process
Application forms are available on the Board website (https://www.oplc.nh.gov/mental-health/forms.htm); the Board recommends that all applicants read the applicable rules (Mhp 100-500) before submitting materials.
The application packet includes reference forms. Referrers will make recommendations for or against licensure and return the forms in sealed, signed envelopes to the applicant.
Supervisor confirmation and transcripts are also to be included in the application packet in sealed envelopes; the New Hampshire Board requires both undergraduate and graduate transcripts.
Applicants are advised to answer the essay questions in as detailed a manner as possible. A resume will also be required.
A small photograph, taken within the prior 90 days, is to be attached to the application.
The Board notes that individuals who took the NCMHCE in New Hampshire in the recent past can expect the Board to have the results on file. Otherwise, applicants can include official score reports from the NBCC in the application packet; these, too, should be in their original sealed envelopes.
Counselors who have held licensing in other jurisdictions must provide a licensure verification form from each.
The application fee is $150; a separate licensing fee of $135 will be due after the applicant has been notified that all requirements have been met.
Additional Information
The New Hampshire Board of Mental Health Practice (https://www.oplc.nh.gov/mental-health/index.htm) can be reached at 603-271-6762.
The New Hampshire Mental Health Counselors Association does not issue licenses, but provides professional resources. The organization helps counselors stay current on legislative issues (http://www.nhmhca.org).
Find Mental Health Counselor Licensure Requirements in Your State: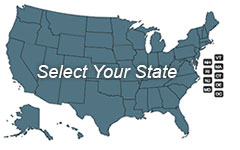 Learn about becoming a Mental Health Counselor in your state:
To View Full U.S. Map Click Here.