Mental Health Counselor Licensure in Nevada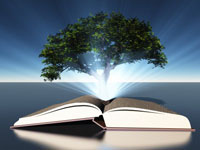 Nevada mental health counselors are licensed as Clinical Professional Counselors. The LCPC credential is granted to professionals who have met education and examination requirements that are specific to the mental health counseling field. A counseling graduate who has met educational requirements and passed background screening is eligible for licensing at the intern level.
<!- mfunc feat_school ->
<!- /mfunc feat_school ->
Select a Nevada Mental Health Counselor Licensure Topic:
Educational Requirements
Both undergraduate and graduate degrees are to be earned from regionally accredited institutions. The graduate program must comprise at least 48 semester hours or 72 quarter hours. Program-level accreditation is not required. However, a counseling program that has not been accredited by the Council for Accreditation of Counseling and Related Educational Programs (CACREP) as a mental health or community counseling program must meet Board standards. It must include concurrent practicum and internship, supervised by an appropriate mental health professional (http://marriage.nv.gov/uploadedFiles/marriagenvgov/content/Application/CPC_Application.pdf).
The clinical counseling student is to have nine semester hours, or the equivalent, of supervised practice. At least three semester hours of coursework will be required in each of the following subject areas:
Human growth and development
Theories of individual counseling
Individual counseling techniques
Diagnosis and assessment (including DSM usage)
Group dynamics/ group counseling and consulting
Career and lifestyle development
Alcohol/ controlled substance abuse
Social and cultural foundations
Ethics and professional studies
Research and evaluation
The Board will credit four quarter hours as the equivalent of three semester hours.
A candidate who has completed a psychiatry residency is also deemed to have met educational requirements (http://marriage.nv.gov/Application/CPC_Qualifications/).
Examination and Interview Requirements
Candidates must pass an interview and then a national board examination. The Board interview is scheduled before the intern credential is granted.
The counselor will need to pass the National Clinical Mental Health Counselor Examination (NCMHCE) prior to full licensure (http://marriage.nv.gov/Application/CPC_Testing). The Nevada Board will grant eligibility to applicants who have met requirements at the intern level; thus it is possible to test well before supervised practice requirements have been met.
Approved candidates must register with the National Board for Certified Counselors and pay a $195 fee. They will wait approximately four weeks to receive authorization to schedule the computerized examination through Applied Measurement Professionals (AMP). An approved Nevada candidate can schedule in Las Vegas or Reno or at an authorized testing site in another state. State-specific information is available on the NBCC website; a candidate handbook can be downloaded as well (http://www.nbcc.org/directory/NV). The NBCC can be reached at 336-217-4111.
A candidate who fails an NCMHCE attempt must wait three months before attempting the examination again.
A candidate who has already taken the NCMHCE in another jurisdiction should request an official score report from the NBCC.
Supervised Experience Requirements
The graduate will need to work under supervision for at least two years and accrue at least 3,000 hours of experience prior to full licensure (http://marriage.nv.gov/Application/CPC_Qualifications/). Experience must include at least 1,500 direct client contact hours.
The candidate will need at least 60 hours of meetings with the primary supervisor (http://marriage.nv.gov/Internship/Primary_Supervision/). an additional 40 hours of meetings with a secondary supervisor The Board mandates an hour of supervision per week; an intern who provides counseling services in more than one setting will need an hour a week for each (http://marriage.nv.gov/Services/CPC/).
The Board may, on a case by case basis, approve use of Skype or other conference calling (http://marriage.nv.gov/Internship/Primary_Supervision/).
Interns are given a say in selecting a primary supervisor. The Board will provide applicants with a list of potential supervisors. It is not required that the secondary supervisor be on the list of approved supervisors. However, the Board will require evidence that the professional is qualified to take on the role.
Internships are subject to six-month reports.
Although interns can work only under supervision, they may work at private practice facilities if the setting and practice meet state standards (http://marriage.nv.gov/Internship/Independent/). In most instances, it is required that there be an onsite licensed mental health professional.
Licensed mental health professionals include clinical counselors, clinical alcohol and drug counselors, marriage and family therapists, social workers, psychologists, and psychiatrists.
The intern license is issued for three years (http://marriage.nv.gov/Internship/Extensions/). The Board may grant one renewal.
The Application Process
An in-state candidate will apply first at the intern level. A student in a license qualifying mental health program can expedite the process by submitting academic materials to the Board for pre-review one to two months before graduation. The student must provide, in addition to transcripts, a letter from the academic chair. The Board notes that a final graduate transcript will be required at a later date.
The Board requires three letters of reference; these should be sent directly to the Board from the person making the recommendation. (http://marriage.nv.gov/uploadedFiles/marriagenvgov/content/Application/LicensureProcessGraphic.pdf). The applicant will need both undergraduate and graduate transcripts.
The candidate will also have criminal background checks processed by the Nevada Department of Public Safety and the FBI; the Board notes that the process has changed. The fee is currently $23.50 for the and $18 for the federal check. Candidates will submit fingerprint cards directly to two separate agencies. Mailing addresses, as well as detailed directions, are available on the Board website (http://marriage.nv.gov/uploadedFiles/marriagenvgov/content/Services/MFTapplication.pdf). Although the initial review may be carried out without primary and secondary supervisor forms, these will need to be in at least two weeks before the scheduled interview.
Applications and supplemental forms are available on the Board site (http://marriage.nv.gov/Services/CPC-Internship/). The applicant will need to attest to having rea the applicable statutes and rules.
The application fee is $75.
Examination fee is $200
Out-of-State Clinical Counselors
An out-of-state clinical counselor will need to document that the license is in good standing. The counselor will also need to provide evidence of having met requirements at the level Nevada requires. The Board notes that credit will not be granted for supervised practice that was completed as part of the licensing process in other related disciplines.
An out-of-state candidate who has completed the required 3,000 hours at the intern level but has not passed the examination required by the Nevada Board can be granted an interim permit (http://marriage.nv.gov/Services/Board_Services/). The permit will be invalidated if the counselor fails an examination attempt. years spent in practice if all coursework http://leg.state.nv.us/NAC/NAC-641A.html#NAC641ASec085
Additional Information
The State of Nevada Board of Examiners for Marriage and Family Therapists & Clinical Professional Counselors (http://marriage.nv.gov) can be reached by telephone at (702) 486-7388. Additional contact information is available on the Board website.
The Nevada Mental Health Counselors Association is an additional professional resource (http://nvmhca.groupsite.com/main/summary).
Find Mental Health Counselor Licensure Requirements in Your State: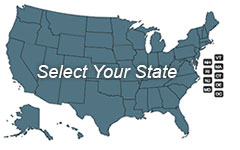 Learn about becoming a Mental Health Counselor in your state:
To View Full U.S. Map Click Here.