Licensed Clinical Professional Counselor Requirements in Montana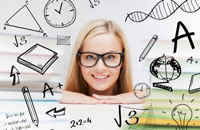 Montana mental health counselors work under a Licensed Clinical Professional Counselor (LCPC) license. Licensure is based on master's level education, examination, and supervised practice.
<!- mfunc feat_school ->
Sponsored School(s)
Featured Programs:
Pepperdine University Graduate School of Education and Psychology's Master of Arts in Clinical Psychology Licensed Professional Counselor track prepares a student to become a licensed professional counselor (LPC) in various states. Graduates will first pursue licensure as an associate professional clinical counselors (APCC). Click here to learn more about the Master of Arts in Clinical Psychology program at Pepperdine University.

---

Grand Canyon University

offers an M.S. in Clinical Mental Health Counseling with an Emphasis in Childhood and Adolescence Disorders; Christian Counseling; Marriage & Family Therapy and Trauma.

---

Arcadia University

offers an Online Graduate Certificate in Infant Toddler Mental Health.

Click here

to contact Arcadia University and request information about their programs.

---

Butler University

Positively Impact Lives with a Master's Degree in Counseling - Online Master of Science in Mental Health Counseling

---

Eastern Oregon University's

online MS in Clinical Mental Health Counseling program will help you learn to utilize complex critical thinking skills in the pursuit of fulfilling work in the industry of your choice.

---

Rivier University's

online Master of Arts in Clinical Mental Health Counseling degree program offers the framework and professional training needed to start a rewarding career as a licensed clinical mental health counselor.

---
<!- /mfunc feat_school ->
Select a Montana Mental Health Counselor Licensure Topic:
Educational Requirements
A prospective mental health counselor must earn a degree at the master's level or higher. In many cases, all license-qualifying coursework will be included in the master's program. However, some students will need to take additional courses – particularly if they earned their degrees in the past.
The graduate program must be at least 60 semester hours. It is to include the core counseling concepts that are included in CACREP-accredited programs (http://www.mtrules.org/gateway/RuleNo.asp?RN=24%2E219%2E604). Among these are human development, counseling theory, counseling techniques, helping relationships, career and lifestyle development, groups, appraisal, social and cultural foundations, research and evaluation, and professional orientation. The graduate will fill out an academic summary at the time of application.
Counselors who completed master's programs in counseling that were between 45 and 60 semester hours can take additional coursework outside the degree program. The Board may opt to license counselors who fall short of the credit hour requirement, but all deficits must be made up within a five year period.
All students must have at least six semester hours of advanced practicum; this requirement must be met prior to initial licensure. To be credited, the advanced practicum must include at least 200 hours of client service. The practicum student is to have 30 hours of individual supervision and 45 hours of group supervision (http://www.mtrules.org/gateway/RuleNo.asp?RN=24%2E219%2E604).
A counselor who in the past completed a master's program of less than 45 semester hours will be required to re-enroll in a graduate program (http://boards.bsd.dli.mt.gov/bbh). The minimum is a specialist program of 24 semester hours. A candidate who enrolls in a second degree program may have up to 20 semester hours credited from the first.
Supervision/Experience Requirements
Montana requires at least 3,000 total supervised practice hours. Pre-degree internship, practicum, and university-approved work experiences can be credited toward this requirement.,
At least 1,500 hours must be completed post-degree. At least 1,000 post-degree hours must consist of direct service in a clinical setting. Hours spent in activities such as writing reports and notes or consulting with professionals may be credited toward the other 500 hours. Volunteer work can be credited if it is properly supervised. The Board notes that, while a limited number of hours of school-based service may be credited, none would qualify as being in a clinical setting.
The supervisor may be licensed as a counselor, or as a social worker, psychologist, or psychiatrist. In some cases, the Board will accept supervision by other mental health professionals.
Supervision is to be accrued at the rate of one hour for every twenty hours of work. The supervisee may not work more than 80 hours between supervisory sessions.
Over the course of the supervisory period, the supervisor will need to spend a total of at least ten hours viewing unedited sessions; this could involve sitting in on sessions or listening to or viewing taped sessions.
Examination Requirements
Montana will accept the National Counselor Examination (NCE) or National Clinical Mental Health Counseling Examination (NCMHCE). The NCMHCE is a specialty examination for mental health counselors.
In some cases, candidates will have already taken a qualifying examination before application. Those who have not will receive their registration forms from the Montana Board. They will register with the National Board for Certified Counselors and pay a $195 fee.
Examinations are administered by computer on a monthly basis. Approved candidates may call AMP at 888-519-9901 to schedule their examinations. There are three testing sites in Montana: in Billings, Great Falls, and Missoula. Candidates also have out-of-state options. There are monthly testing windows; dates are the same around the nation.
The "Montana" page of the NBCC site includes links to candidate guides for both examinations. Additional study resources are available through the NBCC. The Montana Board allow two retakes, subject only to additional fees and paperwork (http://www.mtrules.org/gateway/RuleNo.asp?RN=24%2E219%2E601). After a third failure, however, additional requirements may be imposed.
The Application Process
The application packet can be downloaded from the Board website (http://boards.bsd.dli.mt.gov/bbh).
The candidate will need three professional references. All are to come from individuals working in the mental health field. The professionals are to submit the completed references forms directly to the Montana Board.
The applicant should request that official transcripts be sent directly from the college or university. An academic advisor will sign the academic summary sheet. If course titles do not clearly demonstrate that required content was covered, the applicant will need to include additional supporting documentation.
The application fee is $200.
It can take as long as 30 days for the licensing agency to process routine applications; non-routine applications may take longer.
The Montana Board will provide fingerprint packets to applicants. The applicant may call the Board in advance to make the request.
Out-of-State Counselors
Applicants who have held clinical counseling licenses in other states must have their state boards submit licensing verification.
Out-of-state candidates are expected to meet similar requirements, including a qualifying graduate degree, passing scores on an examination, and 3,000 hours of supervised experience. A candidate who holds a current license in another state and was in active practice in the two years preceding application is not required to document supervised practice in the usual manner. If the supervisor is not available to sign, an affidavit may be provided instead.
Counselors whose master's programs were between 45 and 60 semester hours may be granted up to five years to complete additional coursework.
Additional Information
The Montana Board of Social Work Examiners and Professional Counselors (http://boards.bsd.dli.mt.gov/bbh) can be reached at 406-841-2203.
Find Mental Health Counselor Licensure Requirements in Your State: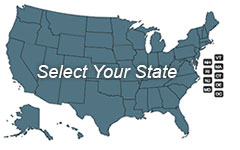 Learn about becoming a Mental Health Counselor in your state:
To View Full U.S. Map Click Here.