Mental Health Counselor License Requirements in Missouri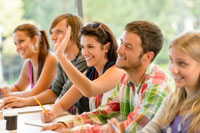 Missouri mental health counselors hold Licensed Professional Counselor (LPC) credentialing. The LPC is a generic counseling license that can be earned by counselors with various specialties including guidance counseling.
Some Missouri counselors pursue adjunct national certification as Certified Clinical Mental Health Counselors (CCMHCs). The CCMHC does not change the scope of practice of a Missouri counselor but does signify that the professional has met a recognized national standard for mental health counseling.
<!- mfunc feat_school ->
Sponsored School(s)
Featured Programs:
Pepperdine University Graduate School of Education and Psychology's Master of Arts in Clinical Psychology Licensed Professional Counselor track prepares a student to become a licensed professional counselor (LPC) in various states. Graduates will first pursue licensure as an associate professional clinical counselors (APCC). Click here to learn more about the Master of Arts in Clinical Psychology program at Pepperdine University.

---

Grand Canyon University

offers an M.S. in Clinical Mental Health Counseling with an Emphasis in Childhood and Adolescence Disorders; Christian Counseling; Marriage & Family Therapy and Trauma.

---

Arcadia University

offers an Online Graduate Certificate in Infant Toddler Mental Health.

Click here

to contact Arcadia University and request information about their programs.

---

Butler University

Positively Impact Lives with a Master's Degree in Counseling - Online Master of Science in Mental Health Counseling

---

Eastern Oregon University's

online MS in Clinical Mental Health Counseling program will help you learn to utilize complex critical thinking skills in the pursuit of fulfilling work in the industry of your choice.

---

Rivier University's

online Master of Arts in Clinical Mental Health Counseling degree program offers the framework and professional training needed to start a rewarding career as a licensed clinical mental health counselor.

---
<!- /mfunc feat_school ->
Select a Missouri Mental Health Counselor Licensure Topic:
Educational Requirements
An LPC must earn a degree at the master's, specialist, or doctoral level. The degree may be in any of the following fields:
Counseling
Counseling psychology
Clinical psychology
School psychology
Counseling and guidance
The program must cover counseling theories, techniques, and interventions (pr.mo.gov/boards/counselors/lpcslidesgeneralwebsite.pdf). It must include coursework in the following content areas:
Human growth and development
Helping relationship
Counseling theory
Appraisal
Diagnosis
Career development
Group dynamics
Cultural and social diversity
Research methods
Professional orientation
The program must include six credit hours of practicum.
The degree is to be at least 48 semester hours. However, some coursework may be taken outside the qualifying degree.
Examination Requirements
A Missouri counselor must pass both a national board examination and a state jurisprudence examination.
The national board examination is the National Counselor Examination, or NCE. It is under the banner of the National Board for Certified Counselors (NBCC).
Candidates may download the Missouri registration form from the NBCC website (www.nbcc.org/directory/MO) or from the site of the Missouri Committee. Candidates who have difficulty downloading the form may email profcounselor at pr.mo.gov.
The NBCC will require a graduate transcript, $195 fee, and registration form signed in ink. The candidate will wait for postcard or email confirmation from the NBCC, then schedule an examination at an AMP assessment center. Examinations are computer-delivered and are available the first two weeks of the calendar month, excluding Sundays and major holidays. Only some sites, however, offer Saturday testing.
A Missouri candidate can test at any authorized AMP site in the nation. There are four Missouri locations:
Gladstone (greater Kansas City area)
Jefferson City
Springfield
St. Louis
A candidate is allowed to change their scheduling one time without incurring additional fees, provided the rescheduling is done several days in advance of the original appointment.
The Missouri Committee will require official NCE results; an individual who registers as a Mississippi candidate can expect these to be sent automatically, approximately four to five weeks after examination. Missouri does not currently place limits on retakes, beyond those imposed by the NBCC. (http://pr.mo.gov/boards/counselors/LPCFAQ.pdf) A candidate who fails an NCE attempt must wait three months before retesting. It will be necessary to remit an additional $195.
The Missouri Legal and Ethical Responsibilities Examination is available via the internet. It is open-book. A candidate will submit the required $45 fee online. No additional fee is due for retakes. Upon successful completion of the jurisprudence examination, the candidate will be allowed to print a certificate. A copy is to be emailed, mailed, or faxed to the Missouri Committee. (The fax number is 573-751-0735.)
Supervised Practice Requirements
Missouri requires 3,000 hours of supervised professional experience. The qualifying experience is to be earned over a period of two to five years.
A postgraduate practitioner must register supervision with the Missouri Committee. While completing postgraduate practice, the trainee is known as a Counselor-in-Training (CIT) or a Provisional Licensed Professional Counselor (PLPC).
The CIT is expected to perform counseling and counseling-related duties for a minimum of 15 hours per week. Experience can include activities such as professional development. The trainee will, however, need at least 1,200 hours of direct counseling experience over the course of the supervision period.
A candidate who has 30 semester hours of counseling-related coursework beyond the master's degree may substitute it for a portion of the required experience; in this case, supervised experience may be completed in as little as one year (http://www.moga.mo.gov/statutes/C300-399/3370000510.HTM).
A trainee must work under the supervision of an LPC, psychologist, or psychiatrist. The supervisor takes professional responsibility for the trainee's counseling and meets with the trainee for an hour per week.
A supervisor who is not employed at the same worksite as the supervisee must enter into a contract with the worksite. A sample contract is available in the 'forms' section of the Committee website.
Supervisees who need to add or change supervisors must file paperwork with the Committee. There is a $25 fee due with the form..
Criminal Background Checks
The Missouri Committee requires fingerprint-based background checks. In-state applicants will initiate the process by visiting the Missouri Automated Criminal History Site (www.machs.mo.gov). Those who do not have access to the internet may call 877-862-2425.
The applicant will need the registration number found in the application packet. He or she will be allowed to select a 3M Cogent fingerprint location as part of the registration process.
The cost for digital fingerprinting is currently $44.80.
Out-of-state applicants may contact the Committee about meeting the background check requirement.
The Application Process
An in-state candidate first comes under Committee jurisdiction when completing post-master supervised practice.
The candidate submits official transcripts and undergoes a background check at this time. Submission of official NCE test results allows a provisional license to be issued.
LPC application costs $100. There is no fee for provisional licensure.
License application packets and supervision registration forms are available on the site of the Missouri Committee (https://pr.mo.gov/counselors-application-forms.asp).
Applicants can use an online system to monitor receipt of supporting documents. The Committee notes that the review process can take as long as 60 days (http://pr.mo.gov/boards/counselors/LPCFAQ.pdf).
Reciprocity
Professionals who hold similar credentials (including LPC or LCPC) can be licensed by reciprocity. They will need to complete the open-book jurisprudence examination.
Mental Health Counseling Certification
The National Board for Certified Counselors offers the Certified Clinical Mental Health Counselor (CCMHC) credential (http://www.nbcc.org/Certification/CertifiedClinicalMentalHealthCounselor). A candidate for CCMHC must ultimately pass both the NCE and the National Clinical Mental Health Counseling Examination (NCMHCE). The academic expectation is 60 semester hours, though there is an equivalent entry pathway for counselors with fewer hours.
Additional Information
The Missouri Committee for Professional Counselors (https://pr.mo.gov/counselors.asp) can be reached by email at profcounselor at pr.mo.gov or by telephone at 573-751-0018.
The Missouri Mental Health Counselors Association is an additional professional resource. MMHCA is headquartered in Leasburg and can be reached at 800-341-3363.
Find Mental Health Counselor Licensure Requirements in Your State: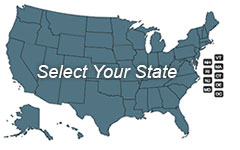 Learn about becoming a Mental Health Counselor in your state:
To View Full U.S. Map Click Here.