Mental Health Counselor Licensure in Minnesota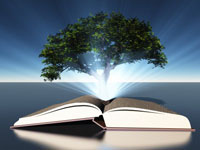 Minnesota mental health counselors are licensed as Licensed Professional Clinical Counselors (LPCCs). LPCC is the higher of two Minnesota professional counseling licenses. The LPCC license requires more clinical coursework, a longer supervision period, and an examination specifically focused on mental health counseling. Clinical counselors may begin their careers as Licensed Professional Counselors (LPCs) or pursue the LPCC credential directly.
<!- mfunc feat_school ->
Sponsored School(s)
Featured Programs:

Capella University Offers four CACREP- accredited master's programs online: MS in Clinical Mental Health Counseling, MS in School Counseling – Addiction Treatment and Recovery, MS in School Counseling – General School Counseling, MS in School Counseling – Child and Adolescent Counseling. Capella also offers a COAMFTE-accredited MS in Marriage and Family Therapy. Click here to contact Capella University and request information about their programs.

---

Pepperdine University Graduate School of Education and Psychology's Master of Arts in Clinical Psychology Licensed Professional Counselor track prepares a student to become a licensed professional counselor (LPC) in various states. Graduates will first pursue licensure as an associate professional clinical counselors (APCC). Click here to learn more about the Master of Arts in Clinical Psychology program at Pepperdine University.

---

Grand Canyon University

offers an M.S. in Clinical Mental Health Counseling with an Emphasis in Childhood and Adolescence Disorders; Christian Counseling; Marriage & Family Therapy and Trauma.

---

Arcadia University

offers an Online Graduate Certificate in Infant Toddler Mental Health.

Click here

to contact Arcadia University and request information about their programs.

---

Butler University

Positively Impact Lives with a Master's Degree in Counseling - Online Master of Science in Mental Health Counseling

---

Eastern Oregon University's

online MS in Clinical Mental Health Counseling program will help you learn to utilize complex critical thinking skills in the pursuit of fulfilling work in the industry of your choice.

---

Rivier University's

online Master of Arts in Clinical Mental Health Counseling degree program offers the framework and professional training needed to start a rewarding career as a licensed clinical mental health counselor.

---
<!- /mfunc feat_school ->
Select a Minnesota Mental Health Counselor Licensure Topic:
Educational Requirements
In order to be licensed as a professional counselor at any level, one must complete a graduate degree program of at least 48 semester hours; 60 semester hours will ultimately be required. A counselor who is licensed on the basis of fewer than 60 semester hours will need to take additional academic course work during the first four years of licensure (https://www.revisor.mn.gov/statutes/cite/148B.54).
A program can be accepted on the basis of program-level accreditation or institutional accreditation (http://mn.gov/health-licensing-boards/images/LPCC%2520Application%2520General%2520Method.pdf). A program that is accredited by the Council for Accreditation of Counseling and Related Educational Programs (CACREP) is acceptable to the Minnesota Board; the same goes for other counseling-related degree programs that are housed in universities accredited by agencies recognized by the Council for Higher Education Accreditation (CHEA).
72 quarter hours is considered the equivalent of 48 semester hours. Graduates of shorter master's programs can be credentialed on the basis of post-master, pre-licensure coursework. Students who take license-qualifying courses outside of their degree programs must pursue the credits through a qualifying program or institution.
Minnesota has mandated specific content for counselors at each level. A candidate for LPCC will need all core courses required for the LPC credential plus some additional coursework relevant to the clinical counseling role.
Core counseling coursework is as follows:
Human growth and development
Helping relationships
Social and cultural foundations/ multicultural issues
Groups (processes, dynamics, counseling)
Assessment and appraisal
Mental disorders and dysfunctional behavior
Career and lifestyle development
Family counseling
Professional counseling/ orientation/ ethics
Research and evaluation
700 hours of fieldwork will be required. There are provisions which allow a candidate who completed fewer than the required internship and practicum hours to re-enroll and complete them post-degree.
LPCC Coursework: LPCC clinical coursework requirements are slightly different for counselors who are converting to LPCC from LPC than for those applying by the general method. A candidate applying by conversion must demonstrate 24 semester hours of clinical coursework in the following areas (https://mn.gov/boards/behavioral-health/applicants/):
Adult or child diagnostic assessment of mental disorder/ normative development
Research- and standard-based intervention methods
Methodologies for evaluating intervention effectiveness
Clinical treatment planning
Cultural diversity
Professional ethics as it relates to clinical practice
A candidate for conversion is not required to demonstrate a specific number of credit hours in each content area. A candidate who applies by the general method, however, is. In this instance, clinical coursework is to be distributed as follows: There must be six semester hours each in diagnostic assessment and intervention methods. There must be three semester hours each in treatment planning, professional ethics, cultural diversity, and evaluation methodologies (https://mn.gov/boards/behavioral-health/applicants/).
Qualifying courses may go be different names. A description of course content can be found in the application packet.
Supervised Practice Requirements
An LPCC must have 4,000 hours of postmaster supervised practice; this must include no less than 1,800 direct client contact hours. If the supervisee will be applying by the general method, the supervisor must qualify as an approved supervisor or a Mental Health Professional. A Mental Health Professional may be an experienced professional from any of several disciplines (https://www.revisor.mn.gov/statutes/). The Board notes that LPCs are not approved to act as supervisors (http://mn.gov/health-licensing-boards/behavioral-health/lpcandlpcc/lpccsupervisedprofessional.jsp). The supervisee is to have experience providing services to adults and children.
The supervisee will need two hours of supervision for every 40 professional practice hours. At least half of the required supervision must be individual. 75% of the required supervision must be delivered in-person; the remaining supervision may utilize telephone or electronic devices. Supervision is to be guided by a supervision contract.
An applicant for conversion who has already earned 2,000 qualifying post-master hours and an independent designation will need to document an additional 2,000 experience hours, including at least 900 hours of direct client contact (http://mn.gov/health-licensing-boards/behavioral-health/lpcandlpcc/lpccrequirements.jsp).
Examination Requirements
The LPCC license is, in most cases, dependent on passing the National Clinical Mental Health Counseling Examination (NCMHCE), a specialty examination administered by the National Board for Certified Counselors. The Board notes that a candidate who has passed both the National Counselor Examination (NCE) and the Examination of Clinical Counseling Practice (ECCP) is also eligible for licensure (https://mn.gov/boards/behavioral-health/applicants/exam-information/). The ECCP examination, however, is no longer offered.
The examination candidate will register directly with the NBCC, using the Minnesota examination form. This necessitates payment of a $195 fee. The candidate will also need to submit official transcripts.
A candidate who applies by conversion will take the National Counselor Examination en route to LPC licensure. Some students are registered for the examination during their final term as graduate students. The NCE registration form is also available for download on the "Minnesota" page of the NBCC website (http://www.nbcc.org/directory/MN).
The Application Process
Candidates may download application materials from the Board website (http://mn.gov/health-licensing-boards/behavioral-health/lpcandlpcc/lpccrequirements.jsp) or request them by calling 651- 201-2760. They will need to select the correct application packet based on application method.
The applicant will need transcripts from all institutions where license-qualifying graduate coursework was taken. These should be sent directly to the licensing agency by the issuing institution.
The candidate will document required coursework on a worksheet. Content can be substantiated through syllabi, official course description, or instructor letter.
The applicant will need to tape a two by two photograph to the application and remit a total of $425 to cover the license fee, nonrefundable application fee, and $25 surcharge.
Out-of-State Counselors
Out-of-state counselors who are licensed on the basis of similar requirements are candidates for reciprocity; those who do not meet this requirement may demonstrate that they meet requirements through other pathways.
The Minnesota Board has reviewed the licensing standards of a number of states and has compiled a list of equivalent and nonequivalent licenses (https://mn.gov/boards/behavioral-health/).
The following are approved:
Kansas Licensed Clinical Professional Counselor (LCPC)
Massachusetts Licensed Mental Health Counselor (LMHC)
Ohio Licensed Professional Clinical Counselor (LPCC)
Virginia Licensed Professional Counselor (LPC)
The Board has determined that a number of licenses are not equivalent and that counselors holding them are not eligible for licensure through the reciprocity method. Many licenses have not yet been evaluated. Counselors who hold such licenses may submit applications for Board consideration. If they wished to be considered on the basis of reciprocity, they must include a copy of the laws and rules that govern licensure in the other state. If the Board determines that the licensing standards are sufficient, the license may be added to the list (https://mn.gov/boards/behavioral-health/applicants/apply/reciprocity/lpc-lpcc-reciprocity.jsp).
Counselors who are found ineligible for reciprocity may let the Board know in writing that they wish to be considered for licensure by a different route. This will necessitate the submission of a new form; however, it will not necessitate a new application or resubmission of all materials.
International applicants must have their credentials professionally evaluated by an evaluation agency that has NBCC approval (https://mn.gov/boards/behavioral-health/applicants/).
Additional Information
The Minnesota Board of Behavioral Health and Therapy can be contacted by telephone at 612-548-2177. Additional contact information is found on the Board website (https://mn.gov/boards/behavioral-health/about-the-board/).
Some LPCCs may choose to also pursue Mental Health Professional designation through the Department of Human Services (https://mn.gov/boards/behavioral-health/). The Board notes, however, that it is not necessary to hold the adjunct credential to practice mental health at the level of a Mental Health Professional.
Minnesota Counseling Association
*Candidates should be aware that regulations periodically change.
Find Mental Health Counselor Licensure Requirements in Your State: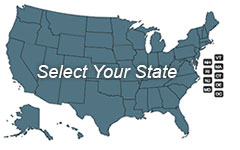 Learn about becoming a Mental Health Counselor in your state:
To View Full U.S. Map Click Here.