Mental Health Counselor License Requirements in Michigan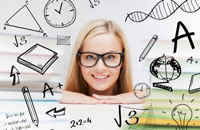 Michigan mental health counselors are licensed as Licensed Professional Counselors, or LPCs. The license is generic in that it can be earned by counselors with different specialties, including rehabilitation counseling and student personnel.
Some Michigan counselors also pursue clinical mental health counselor certification through the National Board for Certified Counselors.
<!- mfunc feat_school ->
Sponsored School(s)
Featured Programs:
Pepperdine University Graduate School of Education and Psychology's Master of Arts in Clinical Psychology Licensed Professional Counselor track prepares a student to become a licensed professional counselor (LPC) in various states. Graduates will first pursue licensure as an associate professional clinical counselors (APCC). Click here to learn more about the Master of Arts in Clinical Psychology program at Pepperdine University.

---

Grand Canyon University

offers an M.S. in Clinical Mental Health Counseling with an Emphasis in Childhood and Adolescence Disorders; Christian Counseling; Marriage & Family Therapy and Trauma.

---

Arcadia University

offers an Online Graduate Certificate in Infant Toddler Mental Health.

Click here

to contact Arcadia University and request information about their programs.

---

Butler University

Positively Impact Lives with a Master's Degree in Counseling - Online Master of Science in Mental Health Counseling

---

Eastern Oregon University's

online MS in Clinical Mental Health Counseling program will help you learn to utilize complex critical thinking skills in the pursuit of fulfilling work in the industry of your choice.

---

Rivier University's

online Master of Arts in Clinical Mental Health Counseling degree program offers the framework and professional training needed to start a rewarding career as a licensed clinical mental health counselor.

---
<!- /mfunc feat_school ->
Select a Michigan Licensed Professional Counselor Licensure Topic:
Educational Requirements
The student must complete a master's degree program of at least 48 semester hours (AdminCode 955_2010-031LR). The following core coursework must be included:
Counseling theories
Counseling philosophy
Counseling theories
Group techniques
Consulting
Testing procedures
Career development
Research methodology
Professional ethics
Practicum
The internship must include at least 600 hours of supervised experience.
All master's counseling programs and doctoral 'counseling education and supervision' programs accredited under the Council for Accreditation of Counseling and Related Educational Programs (CACREP) 2009 or 2001 standards are considered approved.
Postgraduate Supervised Practice Requirements
Master's level graduates need to work under supervision for a minimum of two years. They must accrue at least 3,000 hours of counseling experience. A supervisor must be physically present for at least 100 hours.
The postgraduate supervision period is reduced for counselors with education beyond the master's level. Those with 30 semester hours of counseling studies beyond the master's can achieve full licensure after completing just 1,500 hours of supervised experience, in a timeframe as short as one year. Only 50 hours need be spent in the immediate presence of the supervisor.
During the supervision period, in-state counselors are credentialed as Limited License Professional Counselors (LLPCs).
Examination Requirements
Michigan accepts two examinations as license qualifying: the National Counselor Examination (NCE) and the Commission on Rehabilitation Counselor Certification (CRCC) examination; the CRCC examination, however, is intended for rehabilitation counselors.
The NCE is administered by the National Board for Certified Counselors (NBCC). Some students take it during their final term as graduate students. Candidates who have not yet taken the examination may download their registration forms from the 'Michigan' page of the NBCC website (http://www.nbcc.org/stateboardmap/MI). The form must be signed in ink and accompanied by official transcripts and a $195 testing fee.
Candidates will wait for email/ postcard confirmation from the NBCC. They will then contact Applied Measurement Professionals (AMP) about examination scheduling. They can schedule examinations in Detroit, Flint, or Grand Rapids – or at any of the other authorized AMP sites in the nation. Examinations are available two weeks out of the month, excluding Sundays and major holidays. Some, but not all, sites have Saturday hours.
A candidate who fails an NCE examination attempt will need to wait three months; another $195 fee will be assessed.
The NBCC can be reached at (336) 547-0607.
Criminal Background Checks
Candidates are required to have criminal background checks. The criminal background check process is not initiated until after the application has been submitted. The licensing agency recommends contacting a vendor seven to ten days after submission of application materials.
In-state candidate will have their prints scanned through Identogo or another approved vendor (www.michigan.gov/msp/0,1607,7-123-1589_1878_8311-237662–,00.html). They will need the correct agency ID number. Applicants may visit Identogo for scheduling (http://www.identogo.com/FP/Michigan.aspx). They will take the Livescan request found in the application packet along with an ID.
Out-of-state candidates will have their fingerprints made on traditional cards but will send them to the Identogo for electronic processing. They are to use official governmental cards such as the FBI (FD-258) card. Identogo will forward the prints to the Michigan State Police. There is a $62.75 fee. Identogo can be reached at (866) 226-2952.
Criminal history is not necessarily disqualifying. The Board will take into account factors like the type of crime and the time that has elapsed. Candidates who do have criminal histories will submit supporting documentation with the application.
The Application Process
In-state candidates apply for limited licensure before beginning postgraduate practice. Education is documented at this stage.
Official transcripts should be sent directly to the Board from the issuing institution.
The completed educational certification form (included in the application packet) is to be sent directly to the licensing agency from the program director. However, the candidate will need to fill out the top portion of the form.
The candidate will first prepare a professional disclosure statement at the limited licensure stage. It is to be provided to clients but must also be submitted to the Board. A counselor who has more than one work setting will need more than one disclosure statement.
At the close of the supervisory period, the supervisor will submit an experience form to the Board.
The application fee is $115.
Application forms can be downloaded from the site of the Department of Licensing and Regulatory Affairs (http://www.michigan.gov/lara/0,4601,7-154-35299_63294_27529_27536—,00.html).
Applicants can expect notification if there is information missing from their files. Approximately three weeks after the application is received, the individual will be sent information that will allow for online status monitoring. (Application materials go first to a central mail room and then to a payment office.)
Out-of-State Counselors
Counselors are to provide verification from all states and providences where they have held licensing. Those who were licensed on the basis of substantially similar requirements may be eligible for endorsement. There is a separate endorsement application packet.
Mental Health Counseling Certification
Mental health counselors may pursue adjunct certification through the National Board for Certified Counselors. A counselor who is certified as a Certified Clinical Mental Health Counselor (CCMHC) has met a high national standard (http://www.nbcc.org/Certification/CertifiedClinicalMentalHealthCounselor). Among the typical requirements: completing a 60 semester hour program, passing a specialty examination in clinical mental health counseling, and submitting a taped clinical session. There are multiple pathways. Counselors who completed programs shorter than 60 semester hours may be certified in some instances.
Additional Information
The Michigan Board of Counseling (http://www.michigan.gov/lara/0,4601,7-154-35299_63294_27529_27536—,00.html) can be reached at (517) 335-0918.
The Michigan Mental Health Counselors Association is an additional professional resource (http://mmhca.org).
Find Mental Health Counselor Licensure Requirements in Your State: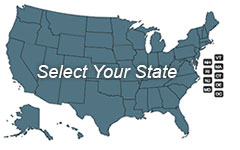 Learn about becoming a Mental Health Counselor in your state:
To View Full U.S. Map Click Here.