Mental Health Counselor Licensure in Idaho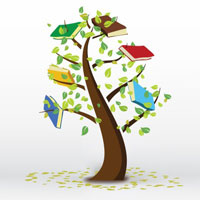 Idaho's mental health counselors are credentialed as Licensed Clinical Professional Counselors by the Idaho Licensing Board of Professional Counselors and Marriage and Family Therapists. LCPC is the state's highest counseling license and as such, it also qualifies the mental health counselor for U.S. programs like TRICARE, provided other requirements are met. A candidate will first earn a Licensed Professional Counselor (LPC) credential. Some candidates may begin at the registered intern level.
<!- mfunc feat_school ->
Sponsored School(s)
Featured Programs:
Pepperdine University Graduate School of Education and Psychology's Master of Arts in Clinical Psychology Licensed Professional Counselor track prepares a student to become a licensed professional counselor (LPC) in various states. Graduates will first pursue licensure as an associate professional clinical counselors (APCC). Click here to learn more about the Master of Arts in Clinical Psychology program at Pepperdine University.

---

Grand Canyon University

offers an M.S. in Clinical Mental Health Counseling with an Emphasis in Childhood and Adolescence Disorders; Christian Counseling; Marriage & Family Therapy and Trauma.

---

Arcadia University

offers an Online Graduate Certificate in Infant Toddler Mental Health.

Click here

to contact Arcadia University and request information about their programs.

---

Butler University

Positively Impact Lives with a Master's Degree in Counseling - Online Master of Science in Mental Health Counseling

---

Eastern Oregon University's

online MS in Clinical Mental Health Counseling program will help you learn to utilize complex critical thinking skills in the pursuit of fulfilling work in the industry of your choice.

---

Rivier University's

online Master of Arts in Clinical Mental Health Counseling degree program offers the framework and professional training needed to start a rewarding career as a licensed clinical mental health counselor.

---
<!- /mfunc feat_school ->
Select an Idaho Mental Health Counselor Licensure Topic:
LPC Education and Experience Requirements
The Board requires a 60 semester hour graduate program for licensure at the LPC level. Candidates must earn graduate degrees (which may be master's, doctoral, or educational specialist) in counseling fields. However, all 60 semester hours will not necessarily be part of the degree program. The program must include six semester hours of advanced practicum. It may be accredited by the Council for Accreditation of Counseling and Related Educational Programs (CACREP) or the Council on Rehabilitation Education (CORE).
The program can also be approved if it meets requirements found in Idaho administrative code. Required content is described in rule 150 (https://adminrules.idaho.gov/rules/current/24/241501.pdf). The candidate will need at least one course in each of the following areas:
The helping relationship
Human growth and development
Social and cultural foundations
Career and lifestyle development
Individual appraisal
Groups
Professional orientation
Research and evaluation
While programmatic accreditation is not mandatory, the program must be housed in an accredited institution.
The candidate will need 1,000 hours of supervised practice prior to licensure at the LPC level. Supervised practice must include at least 400 direct client contact hours. Practicum may be credited, as can internship and supervised job experience. However, practicum must be supervised at a higher rate: one hour of supervision for every ten hours in the counseling setting. The ratio for supervised job experience is one to twenty. Supervision may be carried out one-on-one with the supervisor or with one other supervisee in attendance; either is considered individual. The Idaho Board will credit face-to-face supervision that is carried out through secure electronic means.
As per rule 245, an individual who has graduated but does not have the hours required for licensure as an LPC may register with the Board as an intern. Intern registration costs $25. Registration is valid for a maximum of four years.
The required examination at this stage is the National Counselor Examination (NCE), developed by the National Board for Certified Counselors (NBCC). A student may have the opportunity to take the examination as early as the final semester of the master's program. Idaho allows the registration form to be posted directly on the NBCC site. Candidates will submit forms to the NBCC along with official transcripts and applicable fees (currently $195). Candidates should allow approximately a month for processing. Once eligibility has been confirmed, they will be allowed to schedule at an AMP computer-based testing site. There is one site in Idaho, in Boise. However, candidates are allowed to test at sites in other states. The exam is generally offered Monday through Friday for two weeks each month; some sites also offer Saturday testing.
LCPC Requirements
The LPC will earn 2,000 post-licensure hours. The qualifying experience cannot be accrued in less than two years, as figured from the time of licensure. At least 1,000 of the required hours are to be under an LCPC who is registered as a supervisor. The Board has provided a list (https://dopl.idaho.gov/DOPLPortal/BoardAdditional.aspx?Bureau=COU&BureauLinkID=109). The remaining hours may be under the supervision of another qualified professional. This may be a psychologist or psychiatrist or a marriage and family therapist or clinical social worker who is registered as a supervisor with their respective board.
The supervision ratio is reduced to one hour for every 30 client contact hours. Up to half the supervision may take place in a group setting. The Board will again credit one-to-one or one-to-two supervision as individual.
The examination at this stage is the National Clinical Mental Health Counselor Examination (NCMHCE). This is also administered by the NBCC. The registration process Is similar.
The Application Process
Application packets can be downloaded from the IBOL site (http://ibol.idaho.gov/IBOL/BoardAdditional.aspx?Bureau=COU&BureauLinkID=930). Official transcripts must be submitted with the LPC application. LPC candidates who graduated from programs that are not CACREP- or CORE-accredited must include course worksheets and syllabi.
There is a $75 application fee and a $75 licensing fee. Both are to be submitted with the application. The form includes a statement that requires notarization; the candidate will agree to uphold the code of ethics. Supervision verification must also be notarized. A recent passport photograph must be attached to the application.
IBOL considers applications at regularly scheduled Board meetings. Application materials must arrive seven days in advance of a meeting in order to be placed before the Board. The website lists five deadlines spanning late 2014 through 2015 (http://ibol.idaho.gov/IBOL/BoardAdditional.aspx?Bureau=COU&BureauLinkID=100). Applications may be mailed or hand delivered to the Board office in Boise. The Board has provided two addresses (http://ibol.idaho.gov/IBOL/AgencyAdditional.aspx?Agency=427&AgencyLinkID=90).
Candidates can expect to hear from the Board two to four weeks after the meeting.
Endorsement Candidates from Out of State
A counselor may be endorsed into Idaho on the basis of licensure and active recent practice in another state or nation. Licensing regulations must be substantively similar. The counselor must have practiced at least five of the seven prior years. A candidate who has had any disciplinary action in the preceding five years is not eligible for endorsement.
Additional Information
The Idaho Licensing Board of Professional Counselors and Marriage and Family Therapists (http://ibol.idaho.gov/IBOL/BoardAdditional.aspx?Bureau=COU&BureauLinkID=100) can be reached by phone at (208) 334-3233 or by email at ibol at ibol.idaho.gov.
The Idaho Mental Health Counselors Association does not issue licenses but serves as a professional resource and as an advocate for the mental health counseling profession (https://idahomhca.org/).
Find Mental Health Counselor Licensure Requirements in Your State: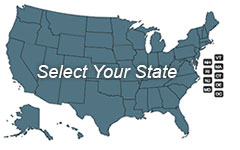 Learn about becoming a Mental Health Counselor in your state:
To View Full U.S. Map Click Here.