Mental Health Counselor License in Hawaii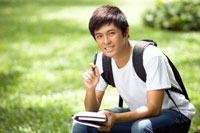 Hawaii's mental health counselors are licensed by Hawaii Professional and Vocational Licensing (PVL) as Licensed Mental Health Counselors (LMHC). The license is specific to mental health counseling and is not issued to vocational or developmental counselors unless they simultaneously practice mental health counseling. It is granted on the basis of graduate level education, examination, and supervised practice.
<!- mfunc feat_school ->
Sponsored School(s)
Featured Programs:

Capella University Offers four CACREP- accredited master's programs online: MS in Clinical Mental Health Counseling, MS in School Counseling – Addiction Treatment and Recovery, MS in School Counseling – General School Counseling, MS in School Counseling – Child and Adolescent Counseling. Capella also offers a COAMFTE-accredited MS in Marriage and Family Therapy. Click here to contact Capella University and request information about their programs.

---

Pepperdine University Graduate School of Education and Psychology's Master of Arts in Clinical Psychology Licensed Professional Counselor track prepares a student to become a licensed professional counselor (LPC) in various states. Graduates will first pursue licensure as an associate professional clinical counselors (APCC). Click here to learn more about the Master of Arts in Clinical Psychology program at Pepperdine University.

---

Grand Canyon University

offers an M.S. in Clinical Mental Health Counseling with an Emphasis in Childhood and Adolescence Disorders; Christian Counseling; Marriage & Family Therapy and Trauma.

---

Arcadia University

offers an Online Graduate Certificate in Infant Toddler Mental Health.

Click here

to contact Arcadia University and request information about their programs.

---

Butler University

Positively Impact Lives with a Master's Degree in Counseling - Online Master of Science in Mental Health Counseling

---

Eastern Oregon University's

online MS in Clinical Mental Health Counseling program will help you learn to utilize complex critical thinking skills in the pursuit of fulfilling work in the industry of your choice.

---

Rivier University's

online Master of Arts in Clinical Mental Health Counseling degree program offers the framework and professional training needed to start a rewarding career as a licensed clinical mental health counselor.

---
<!- /mfunc feat_school ->
Select a Hawaii Mental Health Counselor Licensure Topic:
Educational Requirements
An individual can be licensed as a mental health counselor with either a master's or doctoral degree from a regionally accredited college or university (http://hawaii.gov/dcca/pvl/programs/mental/statute_rules). Hawaii PVL will accept degrees in mental health counseling and other related fields. The program must comprise at least 48 graduate semester hours.
The student will need three semester hours in each of the following:
Counseling theories and application
Human growth and development
Cultural and social foundations
Behavioral appraisal
Career and lifestyle development
Group theories and practice
Tests and measurement
Ethics and professional orientation
Research and program evaluation
Human growth and development coursework is to include personality and learning theories as well as behavioral factors such as environment, disability, and crisis. Appraisal coursework is to include DSM-based diagnosis. A full description of content that is to be covered can be found in 453D-7 of Hawaii's mental health counselor rules (http://hawaii.gov/dcca/pvl/programs/mental/statute_rules).
It is acceptable for some coursework to be completed post-degree. Five quarter hours will be accepted as the equivalent of three semester hours.
The student will need to complete a minimum of two semesters of practicum, each comprised of at least three semester hours or five quarter hours. Practicum experience must include at least 300 hours of client contact, carried out in mental health settings. The work may be supervised by a mental health counselor or another licensed mental health professional. Supervision by a psychiatrist, psychologist, marriage and family therapist, or clinical social worker is acceptable, as is supervision by an advanced practice nurse who specializes in mental health.
Examination Requirement
Hawaii requires candidates to pass the National Counselor Examination for Licensure and Certification, or NCE. Students enrolled in counseling programs that are accredited by the Council for Accreditation of Counseling and Related Education Programs (CACREP) typically have the opportunity to test during their final terms. Hawaii candidates who do not test as students will not be authorized to do so until they have completed all other licensing requirements and submitted applications.
An approved candidate will receive registration materials in the mail. The completed registration will be sent to the National Board for Certified Counselors (NBCC). The NBCC typically takes four weeks to process materials and notify candidates. At this point, candidates are allowed to schedule their own computerized examinations. Examinations are typically offered two weeks out of each month. There is one testing site in Hawaii, in Honolulu. Candidates may, however, opt for AMP testing sites in other states (http://www.nbcc.org/directory/HI).
The fee is currently $195. Fee payment grants a six month testing window. Candidates should be aware that slots may fill.
A candidate who does not pass is allowed to retest after a three-month wait period. Re-examination will require payment of another $195 fee.
A candidate who has already passed the examination will request official verification to be sent straight from the NBCC to the licensing agency.
Supervised Practice Requirements
Hawaii's prospective mental health counselors must work under supervision for at least two years and until such time as they have accrued 3,000 hours of post-graduate mental health counseling experience. They may take up to four years to accrue the hours.
Supervision will be provided by a qualified, licensed mental health professional. Again, this may be a mental health counselor, clinical social worker, marriage and family therapist, psychologist, psychiatrist or advanced practice nurse. At least 100 hours of direct clinical supervision must be provided.
The Application Process
Applications can be downloaded from the PVL website (http://hawaii.gov/dcca/pvl/programs/mental/application_publication). Transcripts are to be sent directly from the issuing institution(s); PVL will require a transcript from all schools where license-qualifying coursework was taken. The candidate will fill out a coursework form and attach syllabi.
Practicum and post-graduate supervisors will fill out verification forms and have them notarized.
A candidate with a criminal background will need to include a detailed written statement, court documents, and, if applicable, information about probation or parole terms and compliance.
The application fee is $60. The license fee will be assessed later. (It ranges from $210 to $364, depending on the stage of the three-year renewal cycle.)
Applications may be mailed or hand delivered to the PVL Licensing Branch in Honolulu. They are accepted year-round.
Out-of-State Mental Health Counselors
While the licensing agency reserves the right to enter into reciprocity agreements with other states, out-of-state counselors currently apply by the same method as other candidates: by showing that they meet education, supervision, and examination requirements.
A candidate who completed a qualifying degree before July 2007 can use alternate means to document practicum and post-graduate experience. A school official can document practicum on official letterhead. An agency officer and clinical supervisor can jointly certify that the candidate met experience requirements.
Additional Information
Mental health counselor license information, including application forms and applicable rules, is available on the site of Hawaii Professional and Vocational Licensing. The contact page lists phone numbers by island (http://hawaii.gov/dcca/pvl/programs/mental).
The Hawaii Counselors Association provides professional resources but does not issue licenses (http://hawaiicounselors.org/).
Find Mental Health Counselor Licensure Requirements in Your State: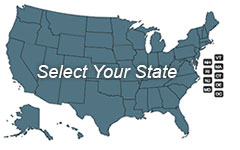 Learn about becoming a Mental Health Counselor in your state:
To View Full U.S. Map Click Here.