Mental Health Counselor License Requirements in Georgia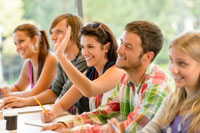 Georgia mental health counselors are credentialed as Licensed Professional Counselors. Licensure is based on education, examination, and supervised practice. Although the Georgia Composite Board of Professional Counselors, Social Workers and Marriage & Family Therapists does not mandate that education be specific to the mental health counseling discipline, candidates will soon be required to take a specialty examination in mental health counseling as part of the licensing process.
<!- mfunc feat_school ->
<!- /mfunc feat_school ->
Select a Georgia Mental Health Counselor (LPC) Licensure Topic:
Educational Requirements
The student must earn a graduate degree that is "primarily counseling" from a regionally accredited institution. The Board defines this as a degree that includes certain minimum coursework; some qualifying coursework can be taken outside of the actual degree (http://rules.sos.state.ga.us/).
The student must have coursework in counseling/psychotherapy theory; practicum or internship in counseling is also mandatory. Internship or practicum in applied psychology is acceptable if the experience was prior to 2004. The practicum/ internship is to be at least 300 hours.
Additionally, the student must have coursework in at least six of the following:
Human growth and development
Psychopathology
Assessment/ appraisal of individuals
Group counseling/ group dynamics
Helping relationship or advanced psychotherapy
Core foundations or social and cultural foundations
Lifestyle and career development
Research statistics or research methods and evaluation
Professional orientation
Supervised Experience Requirements
A graduate will need to spend one or more years working under direction and supervision. Working under direction means working under the oversight of an employer or someone who is in the chain of command of an employer; this individual is on-site. Working under supervision means working under clinical review; the supervisor is not necessarily on-site (http://rules.sos.state.ga.us/).
The minimum length of the directed experience is determined by educational level and whether the graduate has had a qualifying practicum.
Individuals with education at the master's level will need three years of directed post-master experience provided they have had 300 hours of qualifying practicum; otherwise, the requirement is four years. Those with education at the specialist level will need two years of post-master experience provided they have had a qualifying practicum; otherwise, the requirement is three years. With a doctoral degree, the requirement is reduced to one post-master year with a qualifying practicum, two post-master years without.
For the sake of meeting these requirements, one year consists of at least 600 hours of experience and may be completed in no less than 12 months and no more than 20. Two years consists of at least 1,200 hours completed in no less than two years. Three years consists of at least 1,800 hours completed in no less than three years. Four years consists of at least 2,400 hours, completed in no less than four years. A professional who is meeting a two-, three-, or four-year requirement must meet it within a maximum of 60 months.
The supervisee will hold licensure as an Associate Professional Counselor. The associate license is issued for two years and can be renewed up to a maximum of five years from initial issuance. The Board notes that an individual who allows an associate license to lapse may reinstate it one time for the remaining portion of the allowable five year period (http://sos.ga.gov/index.php/licensing/plb/43/faq).
Each year of directed experience must include at least 30 hours of supervision provided by a mental health professional who meets the Board's experience and ethics standards. A master's level supervisee will need at least two years of supervision by an LPC. For specialist level counselors, the requirement is reduced to one year; for doctoral level, half a year.
Examination Requirements
Currently, the Georgia Board requires either of two licensing examinations: the National Counselor Examinations or the National Clinical Mental Health Counseling Examination. However, beginning September 30, 2017, the Board will require applicants to pass both examinations. They will take the NCE at the associate level, the NCMHCE at the professional level.
The NCE and NCMHCE are both under the banner of the National Board for Certified Counselors (NBCC). The application form is available on the NBCC website. However, candidates are directed to wait for the Georgia Board to approve their qualifications and send a letter; this is done as part of the application process.
An approved candidate will send a registration form, signed in ink, to the NBCC along with a $195 fee (http://www.nbcc.org/directory/GA). It may take a month to receive authorization from the NBCC. At that point, the candidate will be allowed to schedule at an Applied Measurement Professionals (AMP) testing site, either in Georgia or another U.S. state. There are five Georgia sites: in Decatur, Lilburn, Marietta, Macon, and Savannah.
Examinations are computer-delivered and are generally available two weeks out of each month. Georgia authorization is valid for up to one year; fee payment grants a six month window.
Some applicants will have taken an NBCC examination under another authorization. Applicants who have already passed a qualifying examination will need official certification from the NBCC.
The Application Process
Application materials can be downloaded from the Board website (http://sos.ga.gov/cgi-bin/plbforms.asp?board=41).
Official transcripts are due at first application; they are to be requested directly from the issuing institution. (Candidates who submit applications at the associate level will submit applications again at the professional level only if they have earned an additional degree.)
The Georgia Board requires two recommendations. They are to come from supervisors or teachers who have knowledge of the applicant's counseling experience.
Applicants at the associate level must have a plan of supervision.
Applicants at the LPC level need verification from both a supervisor and an employer or director.
The application includes an affidavit that requires notarization. The applicant must include a copy of a driver's license or other legal document. There is a nonrefundable $100 application fee (http://rules.sos.state.ga.us/).
The licensing agency has an online tool that allows applicants to monitor receipt of supporting documentation.
Out-of-State Counselors
Counselors who have held licensing in other states are required to submit license certification. Those who come from states where requirements are at least substantially equivalent can be endorsed into Georgia.
The Georgia Board will accept verification emailed to 'verifications at sos.ga.gov'.
Additional Information
The Georgia Composite Board of Professional Counselors, Social Workers and Marriage & Family Therapists can be found online at http://sos.ga.gov/index.php/licensing/plb/43. The call center can be reached at 478-207-2440.
The Licensed Professional Counselors Association of Georgia, a state chapter of the American Mental Health Counselors Association, is an additional professional resource (http://www.lpcaga.org). LPCA does not grant legal authority to practice but does offer members assistance with the application process.
Find Mental Health Counselor Licensure Requirements in Your State: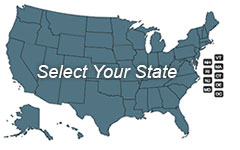 Learn about becoming a Mental Health Counselor in your state:
To View Full U.S. Map Click Here.