Mental Health Counselor Licensure in the District of Columbia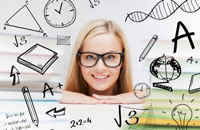 District of Columbia mental health counselors are licensed by the Department of Health (DOH). Licensure is granted on the basis of graduate coursework, examination, and supervised practice.
<!- mfunc feat_school ->
Sponsored School(s)
Featured Programs:
Pepperdine University Graduate School of Education and Psychology's Master of Arts in Clinical Psychology Licensed Professional Counselor track prepares a student to become a licensed professional counselor (LPC) in various states. Graduates will first pursue licensure as an associate professional clinical counselors (APCC). Click here to learn more about the Master of Arts in Clinical Psychology program at Pepperdine University.

---

Grand Canyon University

offers an M.S. in Clinical Mental Health Counseling with an Emphasis in Childhood and Adolescence Disorders; Christian Counseling; Marriage & Family Therapy and Trauma.

---

Arcadia University

offers an Online Graduate Certificate in Infant Toddler Mental Health.

Click here

to contact Arcadia University and request information about their programs.

---

Butler University

Positively Impact Lives with a Master's Degree in Counseling - Online Master of Science in Mental Health Counseling

---

Eastern Oregon University's

online MS in Clinical Mental Health Counseling program will help you learn to utilize complex critical thinking skills in the pursuit of fulfilling work in the industry of your choice.

---

Rivier University's

online Master of Arts in Clinical Mental Health Counseling degree program offers the framework and professional training needed to start a rewarding career as a licensed clinical mental health counselor.

---
<!- /mfunc feat_school ->
Select a D.C. Mental Health Counselor Licensure Topic:
Educational Requirements
A counselor will need a degree at the master's level or higher. The degree-granting institution must be accredited by a recognized accrediting agency (http://doh.dc.gov/Professional_Counseling_DC_Municipal_Regulations_for_Professional_Counseling.pdf).
Fully 60 semester hours of graduate coursework are required. However, they do not all have to be completed as part of the master's degree program.
The program must include coursework in the following Board-mandated content areas.
Human development
Counseling
Emotional disorders and dysfunctional behavior
Individual appraisal, assessment, and testing
Cultural and social foundations
Program evaluation and research
Marriage and family counseling
Group counseling
Lifestyle and career development
Professional orientation
Internship or practicum
Coursework in mental disorders and dysfunctional behavior is to cover diagnosis and treatment as well as etiology.
Additional courses may be drawn from mental health counseling or from other related fields. The DOH may accept courses in the following subject areas:
Behavioral/ social science
Community/ family/ human services
Creative arts therapy
Family counseling
Family development
Human development
Psychiatric nursing
Psychology
Rehabilitation counseling
Social work
Student counseling/ personnel services
DC municipal regulations state that courses that are not part of a counseling degree program are subject to individual review (http://doh.dc.gov/Professional_Counseling_DC_Municipal_Regulations_for_Professional_Counseling.pdf).
Supervised Experience Requirements
The candidate will need 3,500 experience hours; these may be accrued over a period of two to five years. Before accruing hours, the candidate must have, at minimum, a master's degree in a field related to counseling. A graduate will not be disqualified on the basis of current student status.
The individual may be supervised by a professional counselor or by a psychologist, psychiatrist, or independent social worker. In addition to general supervision, the trainee will need 200 hours of immediate (or direct) supervision. At least 100 of the immediate supervision hours must be provided by a professional counselor. The supervisee will need to spend at least one hour under direct supervision for every 35 hours of work experience.
Supervisors will evaluate candidates before the Board; a candidate must be rated as at least satisfactory.
The DOH can accepted lawful supervision provided by a counselor who was licensed in another jurisdiction.
Examination Requirements
A candidate for licensure must pass a qualifying examination. In most cases, this will be the National Counselor Examination (NCE). Other equivalent examinations may be accepted. The Board accepts the National Clinical Mental Health Counselor Examination (NCMHCE) in lieu of the NCE. However, this is primarily applicable to out-of-state candidates. Candidates who take the NCMHCE examination for the purpose of attaining national mental health counseling certification will have also taken the NCE; general counseling certification is a prerequisite for specialty certification in mental health (http://www.nbcc.org/Specialties/CCMHC).
A candidate who has not yet taken a qualifying examination will seek authorization from the Department of Health before registering. The $195 fee, however, will be paid directly to the NBCC (http://www.nbcc.org/directory/DC). Fees are valid for six months. The computerized test is typically available two weeks a month. However, the NBCC advises candidates that slots may fill.
A candidate who fails an NCE examination attempt must apply to the DOH for re-examination. The DOH will require an additional $85; this is in addition to the registration fee charged by the NBCC.
The Application Process
A prospective DC candidate applies after supervision requirements have been met. Applications are available on the Department of Health website (http://doh.dc.gov/node/160062).
The Board will require official transcripts from the degree-granting institution and all other schools where qualifying coursework was taken. Transcripts may be submitted by the applicant in signed, sealed envelopes or requested from the issuing institution.
The candidate will need to submit two passport-style photographs. There is an $85 application fee and a $145 license fee. The license fee is to be paid with initial application, but may be refunded under certain circumstances.
Applicants must have criminal background checks. Those residing within DC may visit the Columbia Metropolitan Police Department (MPD) or utilize Livescan services; there are participating Livescan sites in Maryland and Virginia as well as DC. Applicants who are not local may have their fingerprints made on "hard cards"; they will then send the cards to DC's approved Livescan vendor for processing.
Applicants who opt for Livescan services will need to contact the vendor in advance for registration or scheduling; they may call 1-877-783-4187 or visit the DC page of the Identogo website (http://www.l1enrollment.com/state/?st=DC).
Out-of-State and International Counselors
Counselors who have held licensure in other jurisdictions must provide statements of good standing. Internationally educated counselors must have their credentials professionally evaluated.
Specialty Certification
Though the DC Board of Professional Counseling does not recognize counseling specialties, candidates may pursue certification as mental health counselors through the NBCC (http://www.nbcc.org/OurCertifications). The educational requirement for the Certified Clinical Mental Health Counselor (CCMHC) credential is 60 semester hours. The experience requirement is just 3,000 hours.
Some candidates may meet certification requirements prior to licensure. Those who have not graduated from CACREP-accredited programs will have additional requirements; they may demonstrate competence through submission of a taped session. The NCMHCE is required in all instances.
National certification does not confer the authority to practice as a counselor (http://www.nbcc.org/Certification-Licensure).
Additional Information
Information about counseling licensure can be found on the Department of Health website (http://doh.dc.gov/service/professional-counseling-licensing). Applicants with questions may call 1-877-687-8881 on weekdays between 8:00 and 5:00.
The DC Mental Health Counselors Association is an additional resource (http://www.dcmhca.org). The DC Mental Health Counselors Association has provided resources for those looking for qualified professionals to provide direct supervision hours (https://dcmhca.org/).
Find Mental Health Counselor Licensure Requirements in Your State: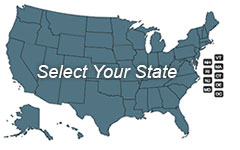 Learn about becoming a Mental Health Counselor in your state:
To View Full U.S. Map Click Here.