Mental Health Counselor Licensure in Delaware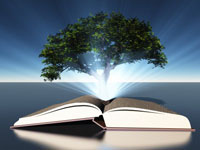 Delaware licenses Professional Counselors of Mental Health (LCPMHs) on the basis of education, experience, and third party certification. An in-state counselor will be credentialed as a Licensed Associate Counselor of Mental Health (LACMH) while accruing experience hours.
<!- mfunc feat_school ->
Sponsored School(s)
Featured Programs:

Capella University Offers four CACREP- accredited master's programs online: MS in Clinical Mental Health Counseling, MS in School Counseling – Addiction Treatment and Recovery, MS in School Counseling – General School Counseling, MS in School Counseling – Child and Adolescent Counseling. Capella also offers a COAMFTE-accredited MS in Marriage and Family Therapy. Click here to contact Capella University and request information about their programs.

---

Pepperdine University Graduate School of Education and Psychology's Master of Arts in Clinical Psychology Licensed Professional Counselor track prepares a student to become a licensed professional counselor (LPC) in various states. Graduates will first pursue licensure as an associate professional clinical counselors (APCC). Click here to learn more about the Master of Arts in Clinical Psychology program at Pepperdine University.

---

Grand Canyon University

offers an M.S. in Clinical Mental Health Counseling with an Emphasis in Childhood and Adolescence Disorders; Christian Counseling; Marriage & Family Therapy and Trauma.

---

Arcadia University

offers an Online Graduate Certificate in Infant Toddler Mental Health.

Click here

to contact Arcadia University and request information about their programs.

---

Butler University

Positively Impact Lives with a Master's Degree in Counseling - Online Master of Science in Mental Health Counseling

---

Eastern Oregon University's

online MS in Clinical Mental Health Counseling program will help you learn to utilize complex critical thinking skills in the pursuit of fulfilling work in the industry of your choice.

---

Rivier University's

online Master of Arts in Clinical Mental Health Counseling degree program offers the framework and professional training needed to start a rewarding career as a licensed clinical mental health counselor.

---
<!- /mfunc feat_school ->
Select a Delaware Mental Health Counselor Licensure Topic:
Education and Certification Requirements for LCPMH/ LACMH
The prospective mental health counselor must complete a degree in mental health counseling. The degree must meet the requirements of a national certifying agency; the candidate will need to seek certification prior to licensure.
Delaware administrative code states that certification may be granted by the National Board for Certification (NBCC) or other acceptable agency. The Delaware Board will accept only certification agencies that are recognized as national standard setters. Additionally, agencies must require candidates to complete master's programs in mental health counseling, go through an examination process, and adhere to a code of ethics comparable to that of the NBCC (http://regulations.delaware.gov/AdminCode/title24/3000.shtml).
The Nationally Certified Counselor (NCC) credential is the basic NBCC certification and the foundation for specialty credentials (http://www.nbcc.org/ourcertifications). The minimum requirement is 48 semester hours, with six semester hours of fieldwork and coursework in eight required content areas. A student in a CACREP-accredited program may apply to the NBCC for examination permission while enrolled in the final semester. Materials are usually distributed by campus coordinators. Individuals who are not enrolled in CACREP-accredited programs will initiate the process at a later stage; they will not be eligible until they have accrued 3,000 practice hours.
The counselor is required to maintain certification for the duration of the time that he or she holds a license. Both the Nationally Certified Counselor (NCC) and the Certified Clinical Mental Health Counselor (CCMHC) are referenced as acceptable options. The latter credential was initially developed by the Academy of Clinical Mental Health Counselors but is now administered by the NBCC (http://www.nbcc.org/OurCertifications); it may be referenced as being under the banner of the ACMHC. In most cases, the CCMHC requires 60 semester hours of academic credit in counseling. However, graduates of 48 semester hour programs may be found eligible if they have completed additional training. In order to achieve the CCMHC, the counselor must practice 3,000 hours. Graduates of non-CACREP programs must meet additional requirements. They may submit a taped session or document additional supervised practice. (There are some differences in requirements for candidates who already hold full licensure in some state.)
Practice Requirement for LCPMH
Graduates will complete a variable practice requirement as Licensed Associate Counselors of Mental Health; the requirement depends on educational level. With a master's and 30 additional semester hours of post-master education, the Delaware Board will require just 1,600 hours of post-master experience in mental health counseling. This experience must be earned under the direct supervision of an approved clinical supervisor. Ideally, the clinical supervisor will be a Delaware LCPMH. If the supervisor is not a Delaware-licensed mental health counselor, pre-approval is necessary. Approval may be granted to a psychologist, psychiatrist, marriage and family therapist or clinical social worker, but not to a certified school counselor or school psychologist.
The associate must have carry out 1,500 hours of counseling; at least 750 must be individual sessions. The supervisee must have 100 hours of face-to-face supervision sessions. Up to 40 of these may take place in a group setting. It is acceptable to have more than one clinical supervisor.
In the case of applicants who do not have the additional post-master education, 3,200 total experience hours will be required. These may be earned over a period of two to four years. The additional experience hours do not necessarily have to be under the direct supervision of an approved supervisor. However, a clinical or administrative supervisor will need to verify that the hours take place. Candidates will submit plans for all required experience when submitting the associate application. They will keep the Board apprised of changes. A candidate who earns hours through self-employment may have the experience verified by a colleague.
The Application Process
Application forms are available on the Board website (https://dpr.delaware.gov/boards/profcounselors/). An in-state candidate applies first at the associate stage and submits an application for upgrade after all requirements have been met. Education is documented through official transcripts at first application. Completed experience is verified through third parties at the professional level. The counselor may request exam/ certification verification from the NBCC.
A fingerprint-based criminal background check is required. An in-state candidate will have fingerprints made at one of the three law enforcement agencies listed in the application packet. The fee for state and federal background checks will be paid to the agency. Currently, the charge is $69.
An out-of-state applicant may utilize a local police agency. The applicant may use fingerprint cads provided by the agency, or call (302) 739-2134 if cards are not available. Fingerprint cards, fee, and form are to be submitted to the Delaware State Police.
The fee is currently $207 for initial application. A counselor who is already licensed at the associate level pays $55 for upgrade.
Out-of-State Mental Health Counselors
The Board will require verification of all mental health licenses held in other jurisdictions (past or present). Mental health counselors who are currently licensed in another municipality may apply for license by reciprocity. A mental health counselor who has been licensed less than five years will need to submit copy of statutes and regulations governing licensure. If they do not correspond well enough to those of the Delaware Board, the counselor may need to provide primary source validation that requirements have been met. Certification by the NBCC (or other acceptable organization) is still required in cases of reciprocity.
Out-of-state counselors who do not meet requirements at the LCPMH level may be licensed as associate counselors; they will have up to four years to meet the remaining requirements. The Board will grant credit for practice hours accrued in the other state, provided they are appropriately documented.
Additional Information
The Delaware Board of Mental Health and Chemical Dependency Professionals (https://dpr.delaware.gov/boards/profcounselors/) can be reached at (302) 744-4500.
The Delaware Professional Counselors Association is an additional professional resource (http://decounseling.org).
Find Mental Health Counselor Licensure Requirements in Your State: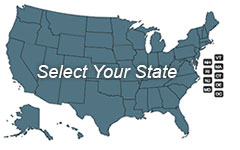 Learn about becoming a Mental Health Counselor in your state:
To View Full U.S. Map Click Here.