Mental Health Counselor Requirements in Colorado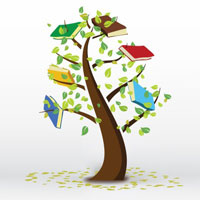 Colorado's Licensed Professional Counselors are mental health professionals, subject to Colorado's Mental Health Practice Act. Licensure is granted on the basis of master's or doctoral level education, examination, and supervised practice. Graduates generally hold Professional Counselor Candidate status while completing post-degree requirements. Those who work in residential childcare may instead hold provisional licenses.
<!- mfunc feat_school ->
Sponsored School(s)
Featured Programs:

Capella University Offers four CACREP- accredited master's programs online: MS in Clinical Mental Health Counseling, MS in School Counseling – Addiction Treatment and Recovery, MS in School Counseling – General School Counseling, MS in School Counseling – Child and Adolescent Counseling. Capella also offers a COAMFTE-accredited MS in Marriage and Family Therapy. Click here to contact Capella University and request information about their programs.

---

Pepperdine University Graduate School of Education and Psychology's Master of Arts in Clinical Psychology Licensed Professional Counselor track prepares a student to become a licensed professional counselor (LPC) in various states. Graduates will first pursue licensure as an associate professional clinical counselors (APCC). Click here to learn more about the Master of Arts in Clinical Psychology program at Pepperdine University.

---

Grand Canyon University

offers an M.S. in Clinical Mental Health Counseling with an Emphasis in Childhood and Adolescence Disorders; Christian Counseling; Marriage & Family Therapy and Trauma.

---

Arcadia University

offers an Online Graduate Certificate in Infant Toddler Mental Health.

Click here

to contact Arcadia University and request information about their programs.

---

Butler University

Positively Impact Lives with a Master's Degree in Counseling - Online Master of Science in Mental Health Counseling

---

Eastern Oregon University's

online MS in Clinical Mental Health Counseling program will help you learn to utilize complex critical thinking skills in the pursuit of fulfilling work in the industry of your choice.

---

Rivier University's

online Master of Arts in Clinical Mental Health Counseling degree program offers the framework and professional training needed to start a rewarding career as a licensed clinical mental health counselor.

---
<!- /mfunc feat_school ->
Select a Colorado Mental Health Counselor Licensure Topic:
Educational Requirements
The student must complete a program that is accredited by the Council for Accreditation of Counseling and Related Educational Programs (CACREP) or judged equivalent. To be judged equivalent, a program will need to be a coherent entity within a regionally accredited institution. It is to have a full-time faculty and an identifiable body of matriculated students. It must meet coursework and credit hour requirements. The Board will allow a limited amount of coursework, though, to be taken post-degree. A full description of factors taken into account to determine equivalency can be found in state code (https://dpo.colorado.gov/ProfessionalCounselor).
A student who begins a program after August 31, 2014 will complete a 60-semester hour program. A student who enrolls before this time may complete a program as short as 48 semester hours. There are no minimum credit hour requirements for candidates who earned master's degrees before September 1, 1992.
The student must demonstrate competency in the following:
Social and cultural foundations
Human growth and development
Groups
Helping relationships
Career and lifestyle development
Research and evaluation
Professional orientation
The Board notes that competency is typically in particular curricular areas is typically demonstrated through a comprehensive examination or a course of at least two semester hours.
The student will also complete at least 700 hours of supervised practice.
A student who enrolls after August 31, 2014 will be allowed to complete no more than six semester hours post-degree to make up for educational deficiencies. Coursework may be completed through a CACREP-accredited program or through a program that is housed in a regionally credited institution. Nine quarter hours is considered the equivalent of six semester hours.
The Professional Counselor Candidate Application Process
Education is documented at the candidate stage. Applicants must include sealed copies of official transcripts. Degrees that were not CACREP-accredited must be professionally evaluated by the Center for Credentialing and Education (CCE). This will necessitate an additional $150 fee. CCE can be reached by telephone at (888) 817-8283 or found on the web at cce-global.org/Prof/Apps. The evaluation should be carried out beforehand; the acceptability letter is to be included with the application.
The application includes questions about legal and disciplinary history. The Board notes that an arrest or conviction will not necessarily preclude licensure. Background checks are carried out utilizing several national databases.
The applicant will need to document eligibility (citizenship or other lawful status). A fee of $80 must accompany the candidate application.
Examination Requirements
Colorado requires candidates to pass a national board examination and a state jurisprudence examination. The National Counselor Examination, or NCE, is administered by the National Board for Certified Counselors. Students in approved programs may test as early as their final term. A candidate who applies later will submit official transcripts showing conferral of a qualifying degree. The application form is available on the 'Colorado' page of the NBCC site (http://www.nbcc.org/directory/CO); it includes state-specific directions.
It will take approximately a month to receive confirmation of eligibility. At this point, the candidate may schedule an examination through the AMP testing company (www.goAMP.com). Scheduling may be done online or by telephone at 888-519-9901. The candidate should be prepared to pay a $195 fee.
The examination is available two weeks out of each month. Colorado testing sites are located in Grand Junction and Aurora (Denver metropolitan area). Candidates may schedule in another state if they prefer.
Colorado allows candidates who do not pass to test again, subject only to limits placed by the NBCC. The NBCC imposes a three-month wait period.
The Colorado Mental Health Jurisprudence Examination is online. Payment of the $18 fee grants a 60-day testing window. Examination questions have different values. The candidate will receive results immediately after testing. A candidate who fails may test again, following a ten-day wait period and payment of an additional fee.
Supervised Practice Requirements
Graduates must complete a supervised practice requirement. Two years of supervised post-master practice is required of counselors whose highest degree is at the master's level. The counselor must accrue at least 2,000 hours of psychotherapy experience. Individuals may work part-time and take longer to meet requirements. Candidate registration is valid for four years.
A counselor with a doctoral degree, meanwhile, will work under supervision for a minimum of one year and will accrue at least 1,000 hours of psychotherapy experience.
The supervisee will need at least 50 hours of supervision for every 1,000 hours of psychotherapy performed. At least 35 must be individual supervision. The remaining supervision may be carried out in a group setting with two to ten supervisees in attendance. The supervisor may be a professional counselor or may be a psychologist, marriage and family therapist, or clinical social worker (provided such person has experience carrying out duties that fall within the scope of practice of a professional counselor). All clinical supervisors are to be licensed in the jurisdiction where the supervisee works.
A counselor who teaches psychotherapy may credit some teaching hours provided that the hours are supervised in the manner dictated by the Board; the Board will accept up to 600 hours at the master's level and up to 300 hours at the doctoral level.
The Professional Counselor Application Process
An individual will apply for license by examination after all requirements have been met. The supervisor and supervisee will jointly fill out the verification form; both signatures will be required.
The applicant will include the printed certificate demonstrating a passing score on the online jurisprudence examination. NCE scores are to come directly from the NBCC. An applicant who has been license in any state must provide license verification. A fee of $185 is to be remitted to the Colorado Board.
After submitting the application, the applicant will fill out a Healthcare Professions Profile. It will take at least a few days for the requisite information to be entered into the computer system.
Application materials can be found here: https://dpo.colorado.gov/ProfessionalCounselor
Out-of-State and International Candidates
A candidate who is licensed in another jurisdiction is a candidate for endorsement. Colorado requires that endorsement candidates have comparable education and have passed an examination. They may demonstrate evidence of supervised practice or active professional practice.
The endorsement application carries a $235 fee.
Foreign credentials must be professionally evaluated by an agency acceptable to the Board.
Additional Information
Contact information for the Colorado State Board of License Professional Counselor Examiners can be found on the site of the Department of Regulatory Agencies (http://cdn.colorado.gov/cs/Satellite/DORA-Reg/CBON/DORA/1251632248216). Additional licensing-relate contact information is found on the site of the NBCC (http://www.nbcc.org/directory/CO).
Find Mental Health Counselor Licensure Requirements in Your State: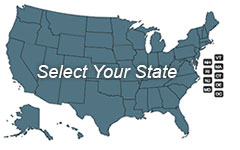 Learn about becoming a Mental Health Counselor in your state:
To View Full U.S. Map Click Here.